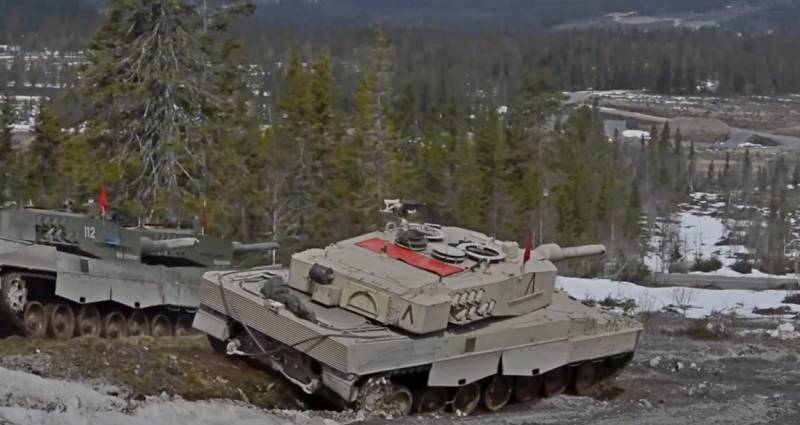 Despite the promise of generous defense spending, the long-term troop development plan has been criticized by the military, local politicians and the country's parliamentary opposition as "too weak" and "insufficient."
The military program was reintroduced by the Ministry of Defense to parliament. Now the military department is proposing to spend an additional $ 890 million on the military until 2021 and $ 1,8 billion over the limit until 2028.
As can be understood from the program, the main costs will fall on strengthening the forces located near Russia. Firstly, the reorganization of the Sever Brigade (the main unit of the ground forces) is envisaged: it is supposed to be transformed into a mechanized formation with 4 battalions instead of 3 with the transfer of the center of gravity to the province of Tromso (located next to Finnmark, a region bordering on Russia). Secondly, the need for further development of land defense beyond the Arctic Circle in Finnmark is declared.
In terms of updating materiel, it is planned to purchase new
tanks
and high precision
weapons
long-range, as well as the phased acquisition of new helicopters to replace the Bell-412.
However, despite the impressive costs, this plan has come under widespread criticism. Several politicians in Northern Norway have expressed the need to intensify efforts. Thus, the mayor of the city of Bardou Toralf Heimdal called the presented program "a ridicule of NATO demands." The military saw in him a "slap in the face" directed against the defense of the state.
At the same time, a number of voices were heard from the opposite camp.
This is an American [not Norwegian] long-term plan to draw Norway even deeper into the increasingly dangerous rivalry between the great powers - the United States and Russia.
- said the leader of the party "Reds" Bjornar Moksnes.
The armed forces of Norway in peacetime have about 23 troops, and including the conscripts and the internal guard with full mobilization - 250 thousand people.