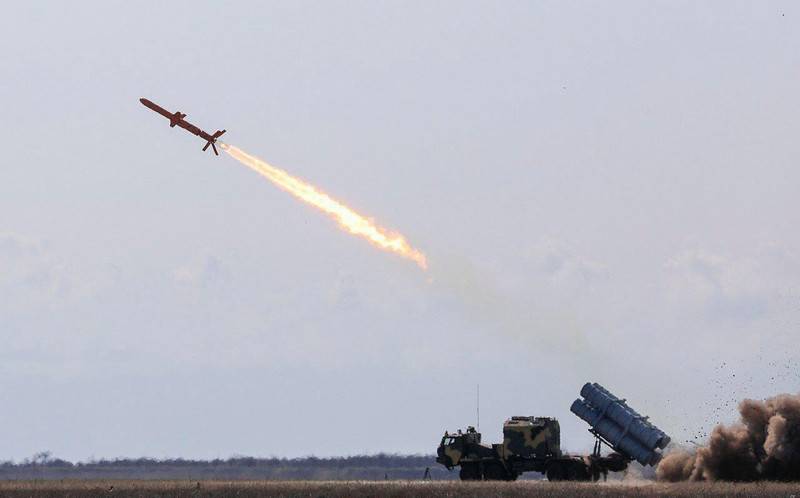 The Ministry of Defense of Ukraine nevertheless made a decision to purchase the Neptune coastal missile system this year. According to the press service of the military department, funds for the purchase will be raised through the redistribution of funds allocated for weapons in 2020.
The Ukrainian military department did not plan funds for the purchase of the Neptune missile system in 2020, but decided to redistribute the money already allocated within the framework of the state defense order and purchase the complex. At the same time, it is not reported which weapons will have to be abandoned in favor of Neptune.
Ukrainian Defense Minister Andriy Taran said that funds will be redistributed within the framework of the state defense order for the purchase of the complex and further work under the Neptune anti-ship missile program.
They had to go through all the prescribed procedures. Now the complex can be ordered and purchased as a serial sample. In the near future we will form an official order, determine the quantity and delivery time. Necessary funds for the purchase in stock
- quotes the Ministry of Defense of the words of Taran.
Also, within the framework of this redistribution, funds were found to continue the Neptune anti-ship missile program. The next stage, according to Taran, will be the creation of a ship version of the Neptune complex, and not an aviation version, as previously reported.
The same missile boats, designed today for the needs of the Ukrainian Navy, must already be adapted for the use of anti-ship missiles, which is part of the Neptune RK
- said the Minister of Defense of Ukraine.