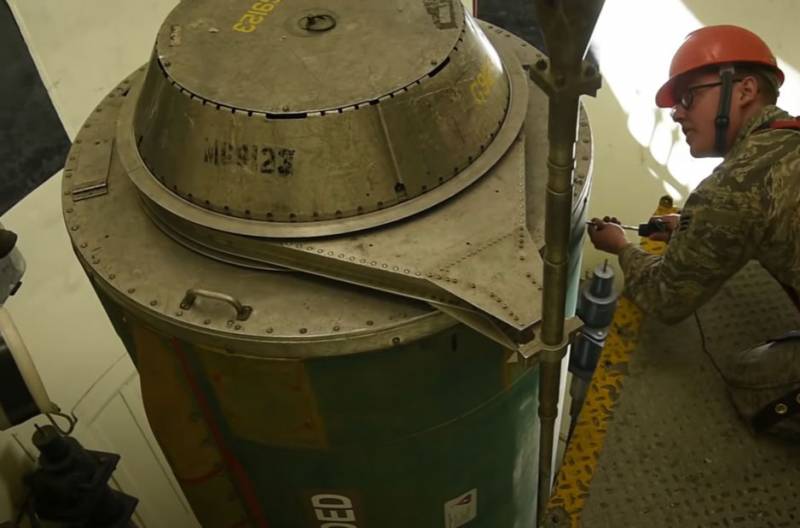 The American media, citing sources in the Pentagon, report that the United States is increasing its funding for the renewal of its nuclear arsenal. We are talking about a program to modernize the arsenal of nuclear weapons - with the replacement of Minuteman-3 missiles.
According to this data, the cost estimate for upgrading the nuclear
weapons
USA is $ 95,8 billion. For comparison, these are two annual military budgets of the Russian Federation.
The United States drew attention to the following fact: when a financial assessment of the modernization of nuclear weapons was made 4 years ago, the "price tag" was completely different. It featured an amount of about $ 10 billion less.
The total cost of US nuclear weapons available to date is also named. This is a whopping $ 1,2 trillion.
Earlier it was reported that the Pentagon was considering a version of reducing the number of ground-based intercontinental ballistic missiles (ICBMs). Former US Secretary of Defense Will Perry was a supporter of this idea. But the current American administration believes that the number of land-based ICBMs, like any other ICBM, cannot be reduced. A recent Pentagon review says that "the forces that have ICBMs in their arsenal are highly survivable against a large-scale nuclear strike."
From the review:
To destroy American intercontinental ballistic missiles on the ground, the enemy will need to launch a coordinated attack using hundreds of high-performance and accurate warheads. Today it is an insurmountable task for any potential adversary, with the exception of Russia.
To date, mine-based ICBMs are deployed in the states of Montana, Colorado, North Dakota, Wyoming, and Nebraska. Their number is regulated by the START-3 Treaty, which expires in February 2021.