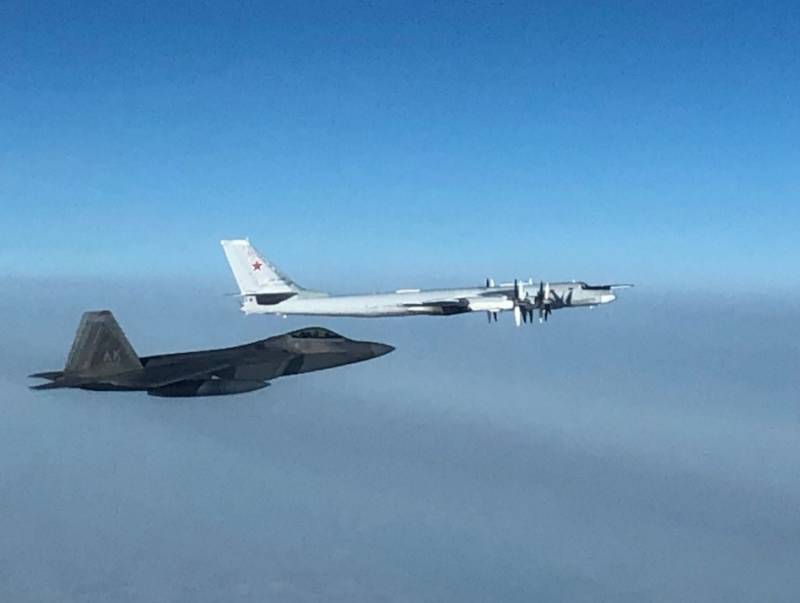 On the evening of October 19, American aircraft
aviation
were raised on alert to intercept Russian Tu-95s traveling in international airspace in the Alaska region.
The information about the interception appeared on the official page of the Joint Aerospace Defense Command of North America (NORAD) on the social network Twitter. According to the American military, F-22 fighters intercepted 2 Russian Tu-95 bombers, called "Bears", accompanied by 2 Su-35 fighters.
In addition, NORAD's means identified a Russian A-50 long-range radar reconnaissance aircraft located 50 nautical miles off the coast of Alaska.
At the same time, the Pentagon noted that all Russian aircraft were in international airspace and did not violate the borders of the sovereign US airspace. Nevertheless, NORAD forces, which are supposed to quickly respond to such situations, raised fighters to intercept.
The flexibility and readiness of our staff ensures that we successfully manage potential aerospace threats,
- emphasized the commander of the US Northern Command, General Glen Van Herk.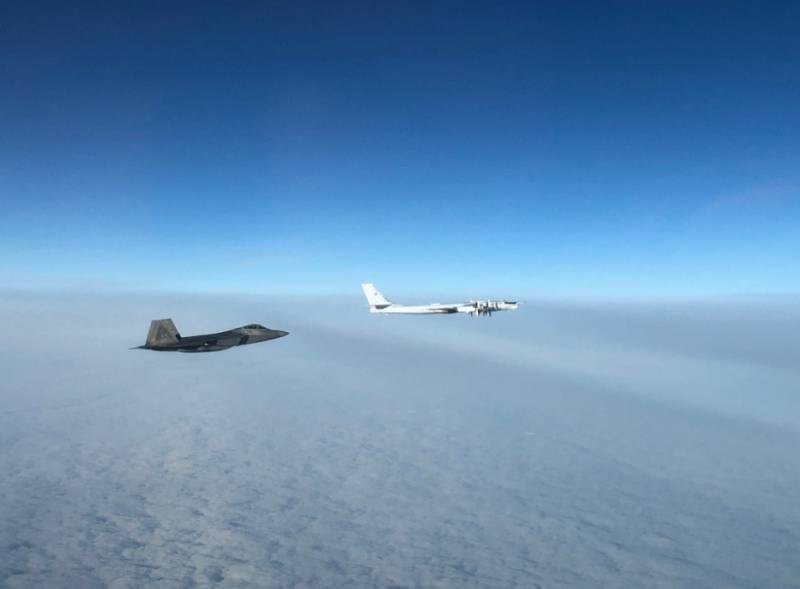 It should be noted that the Russian military department emphasized the planned nature of the flight. Both Russian and American military aircraft make such flights quite often. For example, American planes periodically appear near the Russian borders in the Baltic and Black Sea regions.
Not so long ago, a plane of the Royal Air Force of Great Britain cruised over the Barents Sea, to accompany which our MiGs took off.