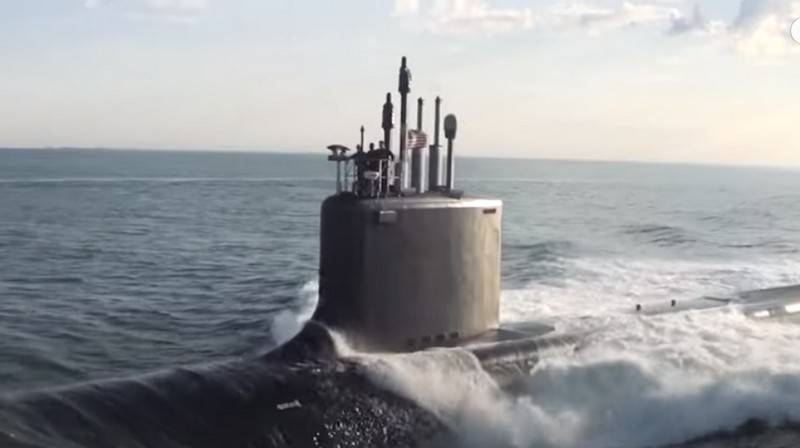 The US naval forces are ready for a submarine war with Russia, the world's best and secret multipurpose nuclear submarine "Seawolf" (USS Seawolf) is stationed in the waters of the North Atlantic. Writes about this David Ax for the American edition of Forbes.
Russia has spent many decades training its submarine forces and in 2019 demonstrated the power of its submarines to the whole world by launching eight submarines, including six nuclear-powered ones, into the Norwegian and Barents Seas. The Russians, the author writes, practiced actions to protect areas of the ocean, from which Russian ballistic missile submarines would launch their intercontinental missiles, "destroying civilization."
However, the American Navy did not stand still, preparing its forces to confront Russian submarines. It is the secret multipurpose nuclear submarine Seawolf, which appeared in the North Atlantic a year later, intended to break through the Russian defense in these waters.
As David Ax points out, Russian submarine forces, modernized in recent years, now pose a serious threat not only to Europe, but also to North America. Russian SSBNs are capable of striking continental America from the waters of the Norwegian and Barents Seas. The US East Coast is no longer safe.
We see more and more Russian submarines in the Atlantic. And these submarines are more advanced today - they can stay at sea longer and have more deadly on board.
weapons
- quotes the author of the words of the commander of the Second
fleet
US Navy Vice Admiral Andrew Lewis.
However, as David Ax points out, the creation of the Seawolf submarine is part of the final response of the US Navy to the development of the Russian submarine fleet.
The Seawolf submarine is the fastest, quietest and most armed than perhaps any other strike submarine in the world.
- he writes.
The submarine's arrival at the Norwegian port of Tromsø was announced by the US Navy command, although traditionally it does not. In the author's opinion, if the American fleet nevertheless announces the movements of the Seawulf submarines, it is clearly in order to draw attention to this and give it special significance.
The transfer of the Seawolf nuclear submarine from Bangor, Washington, to the US Sixth Fleet demonstrates the global reach of the submarine fleet and its willingness to maintain a permanent and discreet presence anywhere in the world to fulfill our unique missions, while in a state of highest alert
- said the commander of the US submarine forces Vice Admiral Daryl Coadle.
"Thus, the US Navy confirms its readiness to conduct a submarine war with Russia, the ability to break and overcome the underwater bastions created by the Russians with the help of their submarines," the author sums up.