To live is to die slowly
Let's start with statistics. But almost without numbers and percentages. Let's limit ourselves to this:
According to experts from the FAO (Food and Agriculture Organization of the United Nations), 9 million people die from hunger and related diseases every year. Another shocking figure is cited by the respected medical journal The Lancet: malnutrition is the cause of 3,5 million deaths in children aged 1 to 5 years.
Mortality in humans, like in all living things, generally speaking, is 100 percent. The only question is how quickly and from what to die. And life is literally full of all sorts of dangers and risks. However, a person is designed in such a way that he must quickly learn to evaluate them independently. This is his right, and that's okay. Parents should be the first to warn a child about dangers, professionals should be the first to warn an adult individual.
Now we are talking about a hazard with not the highest degree of risk. And it would be quite nice to stop the aggressive intimidation of the public with a screwed-up figure. After all, the frightening increase in the number of cases, more precisely, infected, is nothing more than a direct result of the ever wider coverage of the public with tests.
Yes, seven million with the notorious "crown" in India are almost frightening. But we can't even imagine how many millions there are and what else they can get sick with. That's out of 1,35 billion living in a crowded country.
And gentlemen, colleagues from the central media do not need to repeat themselves so often about the second wave. We understand that there is a struggle for circulation, for clicks and views, and COVID-19 is leading in terms of reader and viewer demand. But this coronavirus, like everyone else, is a trivial seasonal illness.
The latter has been proven and recognized even by the WHO and Rospotrebnadzor, and again, there is no need to repeat that the world is reaping the fruits of summer relaxation. Mortality in Europe from SARS-CoV-2 in autumn is much lower than in spring, but the authorities, of course, take credit for this. In Russia, they look at everything from above in exactly the same way.
Vaccinations, masks, gloves - all this has now turned into a kind of compulsory insurance, but it has become much more intrusive. And this is no longer a smallpox vaccination, although the very danger of the disease and the need to be vaccinated were scientifically proven there.
Each of us, as a reasonable person with all his rights and responsibilities, must assess all risks and make decisions. If wearing a mask is a duty, you will have to put up with it for a while, at least in order not to provoke others.
But get vaccinated? Is it too early yet? And in general, will they leave us the right to breathe freely and decide anything for ourselves?
Do you need a quarantine?
How could someone not want to admit that the risks in the spring were assessed incorrectly. Perhaps it is criminally wrong, because someone needed it that way. Very necessary. Even the fact that Trump predicted American casualties to the point (200 thousand) does not change anything in essence.
In the States, this is possible, and it is not excluded that it will still play in favor of the current president. And the deadly SARS-CoV-2 itself turned out to be a flu - too common, but I don't want to admit it either.
Because then you will have to answer for the fact that the effectiveness of the quarantine, false, be it at least three times lockdown, turned out to be somehow questionable. By the way, the same WHO, which on very flimsy grounds launched a pandemic around the world as a fact, admits that more people still die from hunger than from the notorious "crown".
In 2020, about 7 million people have already died of hunger. Remind me how many died from SARS-CoV-2? As of October 20 - 1 million 117 thousand 572 people. What precision! But still almost seven times less than hunger.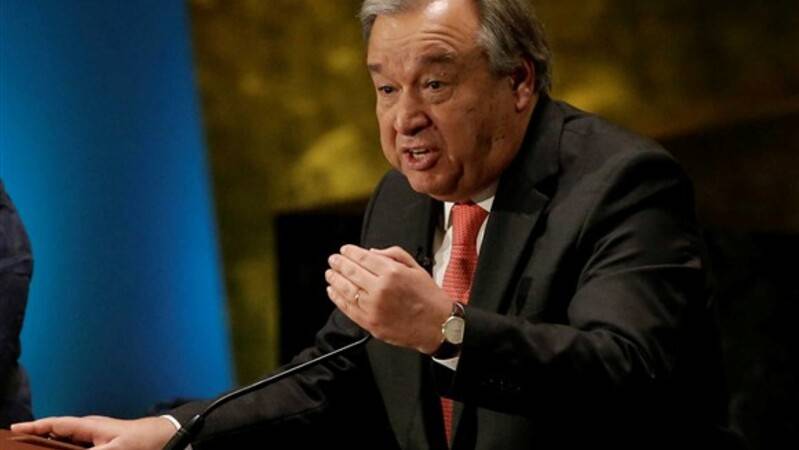 UN Secretary General António Guterres is sounding the alarm, saying that the world is facing an emergency due to food shortages caused by the coronavirus epidemic, and this will have long-term consequences.
Where does the deficit come from? Yes, from lockdown and from the inability to feed. Including because of the monstrous failures in the global transport system. Since we are back to statistics, let us recall something else. Every percentage of the fall in world GDP (taking into account mutual services, for example, related to tourism) is reflected in a population decline of 600-650 thousand people.
Does anyone really think that the current 7-something billion earthlings cannot be quickly exhausted? But the legendary host of "The Obvious - the Incredible" Academician Sergei Kapitsa, having taken up demography shortly before his death, warned that the growth of the human population, only seemingly explosive, would soon be exhausted. As he looked into the water.
The pandemic, we repeat, is very dubious by any indicator, has already backfired on civilized countries with a jump in mortality from literally everything except SARS-CoV-2. One refusal of the system and the patients themselves from planned operations and examinations is worth it!
And then there is the killed immunity from panic and self-isolation at home, from the fact that stress has to be seized, and more often - to drink. How to assess all this harm and this nonsense? What statistics can there be?
People be vigilant
There won't be enough people for a long time. They themselves, like viruses, sooner or later begin to get out of control. And it is simply impossible to believe that masks are forever. To jerk after all can be so - it will not seem a little.
In addition, experience, according to Pushkin, the son of difficult mistakes, convinces that not everything is so terrible. Look, father Lukashenko saved the Belarusians from pressure from above, so they still can't calm down, and the world is not afraid of any frightening statistics on SARS-CoV-2.
Sweden did without a quarantine-lockdown and a political shake-up, and now it is not suppressed by thousands of deaths. They say, however, that everything is bad in Switzerland now, so the authors do not exclude that there is free tourism with a ski season "for everyone", and not just for the elite, someone just wants to strangle.
They also talk about the closure of New Zealand and the fact that in Israel, with its duplicate healthcare system, everyone is angry with the Orthodox Jews. They say they don't wear masks, they get sick more than everyone else, and they take the infection through the synagogues.
Back in the spring, it was calculated that to save one conditional life, 500 people need to wear masks without removing them, observing all the rules. And it seems to someone that this is real? However, today there is a feeling that in the capital's transport masks have already been donned not by 500 thousand, but by all 15-20 or 30 million residents of the super-metropolis. Even guest workers.
If the masks are allowed to be removed only during general vaccination, then the dream of Academician Alexander Gintsburg will come true, it seems. Well, it's not for nothing that his respected medical institution with the glorious name of Nikolai Gamaleya invested so much in the development of a vaccine, and now it will also have to invest in production.
But won't this vaccine be the same as those for the flu? Vaccinated, not vaccinated, but the risk of getting sick will not go anywhere. It can go down, but not to zero for sure. The following figures are also well known: the risk of contracting the flu without a vaccine is 2,9%, with a vaccine - 0,9%.
Rospotrebnadzor was forced to admit that most people get infected in medical institutions. So isn't it better to focus all quarantine efforts there? And not to keep in beds in ultra-modern clinics from the Moscow mayor as many as 20 percent of those infected with a mild form of the disease.
The same Donald Trump somehow surprisingly quickly recovered from SARS-CoV-2. At his age (much more than 65+)! .. A pandemic in general, some kind of test turned out, didn't you think? It seems that without tests, the world might not have noticed SARS-CoV-2 at all.
Again, here's a quote from the network:
"... testing and future vaccinations are tools of endless manipulation, and so far it looks like that."
And let us now be accused of anything.
We cannot, and, apparently, will no longer be able to understand why they are trying to deprive us of the right to breathe, the right to think and the right to choose. A hard lockdown is the same Russian revolt, senseless and merciless.