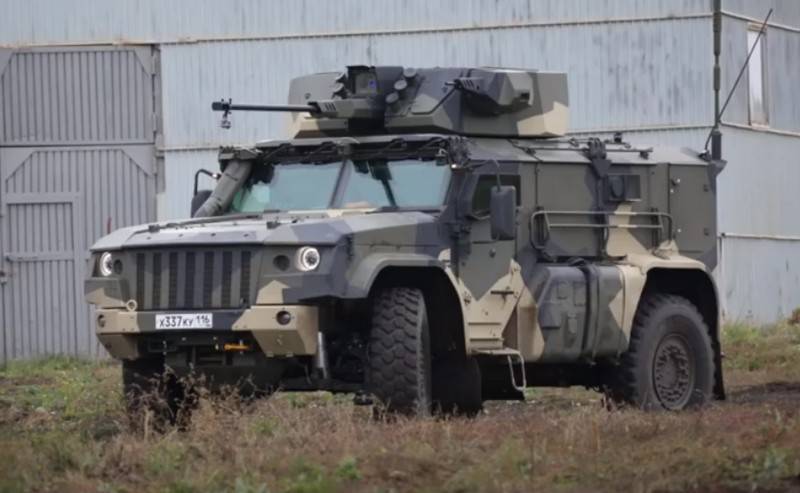 State tests of the new landing armored vehicle Typhoon-VDV K4386 for the Airborne Forces have been completed, the vehicle is already being delivered to the Airborne Forces. Aleksandr Matveev, a representative of the directorate of Remdizel JSC, spoke about this in an interview with Mil.Press Voennoye.
According to Matveyev, the state tests of the Typhoon-VDV were carried out by the Ministry of Defense in harsh conditions and were successfully completed. The military and testers were satisfied with the car. As part of the tests, the armored car made two expeditions to Elbrus, and also passed all possible tests at special testing grounds.
I can't say about the technical shortcomings that were revealed there, but the chief designer was pleased with the last expedition
- emphasized Matveev.
As previously reported, prototypes of the Typhoon K4386 armored car successfully passed factory and military tests back in 2019, and the identified shortcomings were corrected as a result. State tests began in late spring this year.
The armored vehicle "Typhoon-VDV" K4386 is made according to the "carrying armored hull" scheme. Wheel arrangement 4X4, ceramic armor, provides protection according to the fifth class. Also, the armored car is capable of withstanding an explosion of up to 6 kg in TNT under the wheel, and 4 kg under the bottom. A remotely controlled weapon station with a 30-mm cannon is installed on the Typhoon-VDV as a weapon. It is also possible to install other weapons, depending on the tasks performed.
The machine is capable of parachuting from VTA aircraft of the Russian Aerospace Forces.
According to published information, the weight of the car is 13,5 tons. Diesel engine "KamAZ" 350 hp The speed is up to 100 kilometers per hour. The armored car is capable of climbing steep slopes up to 30 degrees, and water obstacles up to 1,9 meters deep. In store down the highway - 1200 kilometers.