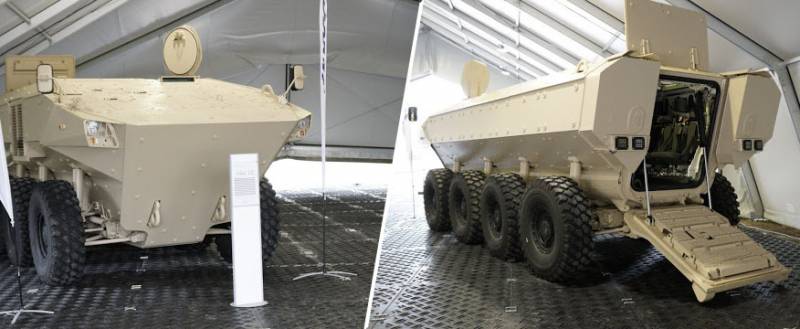 The network is discussing a new armored personnel carrier from the Italian company IVECO. We are talking about such armored vehicles as Iveco DV SUPERAV LAND.
This is an armored vehicle that is being created for the Italian armed forces. At the same time, the Italian IVECO presented a new version of armored vehicles to the personnel of the Qatar army.
Iveco DV SUPERAV LAND is an 8x8 armored personnel carrier. Initially it was reported that this option would be amphibious, but later it turned out that it had nothing to do with amphibious armored vehicles.
The armored personnel carrier was introduced to the Qatari servicemen who arrived at the Torre Veneri military training ground. They are expected to participate in joint military exercises with European units. At the same time, it is known that earlier Qatar was interested in purchasing armored vehicles with amphibious characteristics.
When discussing the Iveco DV SUPERAV LAND armored personnel carrier on the network, it is noted that this is a "nothing superfluous" option. The armored vehicle can be equipped with those weapons, the need for which is emphasized by the potential customer. In this case, the countries of the Middle East are considered as a potential customer, first of all - the mentioned Qatar.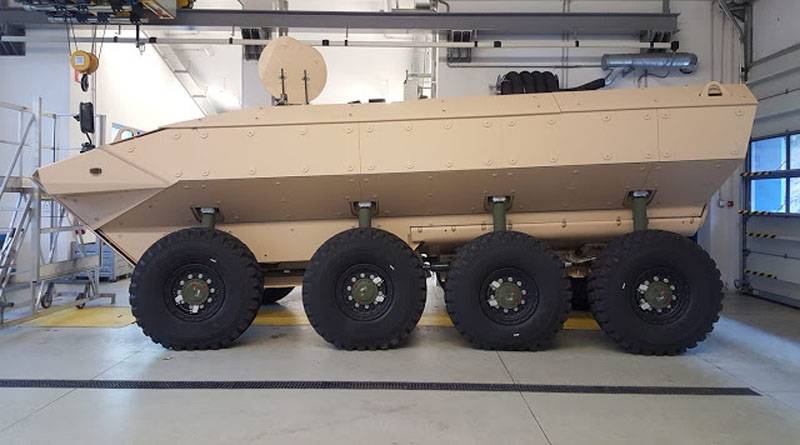 In the European expert community, the Iveco armored vehicle was called a "mobile sarcophagus", emphasizing its shape. Front and partly lateral projections are made at a certain angle to each other. At the same time, the experts were confused by the fact that the direct lateral projection of the Iveco DV SUPERAV LAND is located frontally or, as geometers and engineers say, normally to a potentially approaching enemy ammunition. And the lower plane of the front projection of the armored vehicle is unlikely to be able to redirect the "tangent" ammunition, if it hits straight into it.