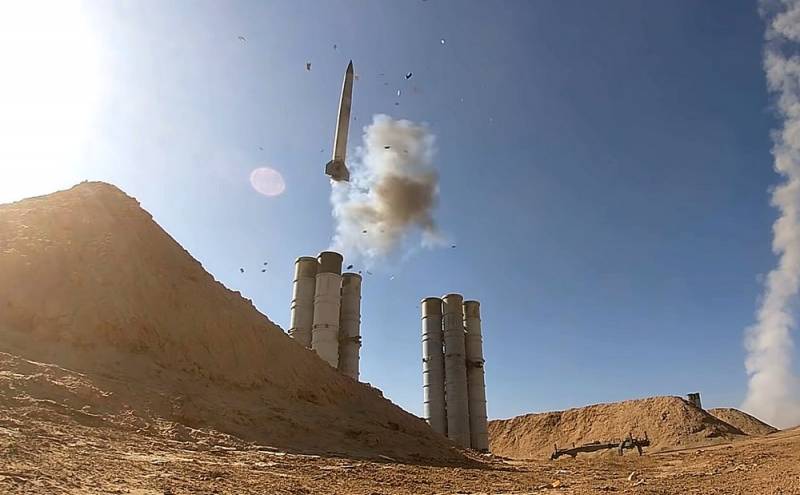 Recent test launches of missiles from the S-400 air defense system have opened a debate about whether this air defense system poses a threat to the Greek air force and whether it can help Ankara really "lock" the Aegean Sea.
The failure of the Turkish S-400?
The Greek press claims that testing the operation of the anti-aircraft complex acquired from Russia ended in failure, since it failed to hit the targets intended for destruction.
So, the Pentapostagma edition asks the question why the Turkish Ministry of Defense has not yet published videos confirming the successful operation of the S-400. On this basis, it is concluded that the return of the air defense missile system from Sinop to Ankara was caused not by the desire to avoid US sanctions, dissatisfied with the acquisition and use of the Russian system, but by the desire to make appropriate "organizational conclusions."
The first military use of the S-400 missile defense system by the Turkish army failed due to Ankara's refusal to help Russian military specialists
- indicates the publication.
Modernization of the Greek S-300?
At the same time, the Greek military, apparently, remain optimistic about the effectiveness of the use of Russian long-range air defense systems, seeing in them a real means of countering air threats. So, against the background of the latest launches from the Turkish S-400, it was decided in Athens to test the complex of the previous generation S-300: the last launches from it in Greece were carried out seven years ago.
The intention of Athens to conduct test launches with the S-300 in service has already caused discontent in the Turkish media. Edition SavunmaSanayiST.com, publishing images of the Greek air defense system, fears that the modernization of its radar systems and launchers was carried out.
The reaction of the United States and NATO to the tests in question would be curious. Moreover, on the island of Crete, where the S-300 are currently located, there is a base of both the United States and NATO.
- writes the Turkish edition, hinting at the "persecution" organized by Washington against Ankara due to the acquisition of the S-400.
For our part, we note: it should be borne in mind that Athens purchased the S-300 back in 1997, when relations between the Russian Federation and the United States were relatively cold before a serious cooling. Since then, the development of a line of long-range air defense systems has made serious headway in Russia.
It remains unclear at this point whether Greece has purchased any upgrades from the Russian Federation for the S-300 system.
- the said Turkish edition writes.
UYDU GÖRÜNTÜLERİ | Yunanistan'dan S-300 hamlesi!https://t.co/uqTQi7hRA4

- SavunmaSanayiST.com (@SavunmaSanayiST) October 18, 2020