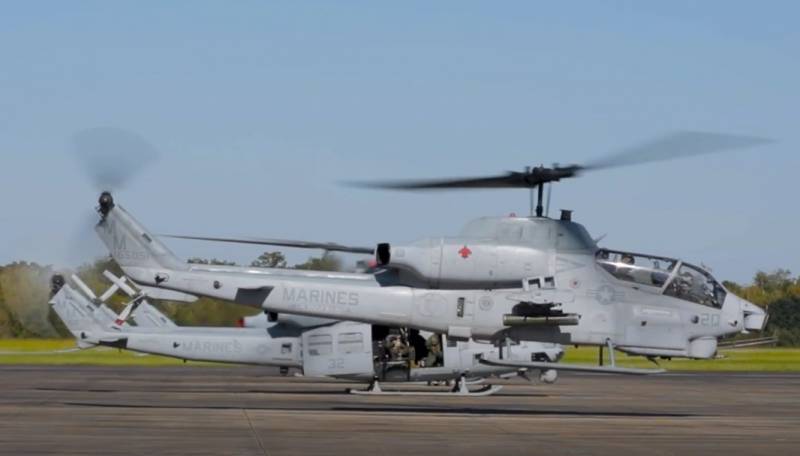 The US Marine Corps has officially decommissioned the Bell AH-1W "Super Cobra" helicopter in service after more than 30 years of service. It was replaced by a more advanced version of the combat rotorcraft.
The AH-1W Super Cobra has served excellently and has left a remarkable legacy of timely attack helicopter support for our Marines
- explained in the military department.
Originally designated AH-1T +, the Super Cobra first took off in 1983. Bell delivered the first AH-1Ws to the Marines in 1986, and the last helicopter in 1999. Then the fleet of these machines, on which the marines flew until recently, totaled 179 units.
The iconic two-bladed helicopter has served as a dedicated strike vehicle for the Marines during numerous campaigns, including Operation Desert Storm [1991], Iraqi Freedom [2003] and Enduring Freedom [2001, Afghan Campaign]
- note the American publications.
However, the Supercobra did not fully satisfy the wishes of the ILC. To replace it, the Bell AH-1Z Viper variant was developed with a new experimental four-bladed main rotor, consisting of composite materials. This modification has a low noise level and less vulnerability to hits and damage. The release of a new iteration is carried out by upgrading the existing Supercobras.