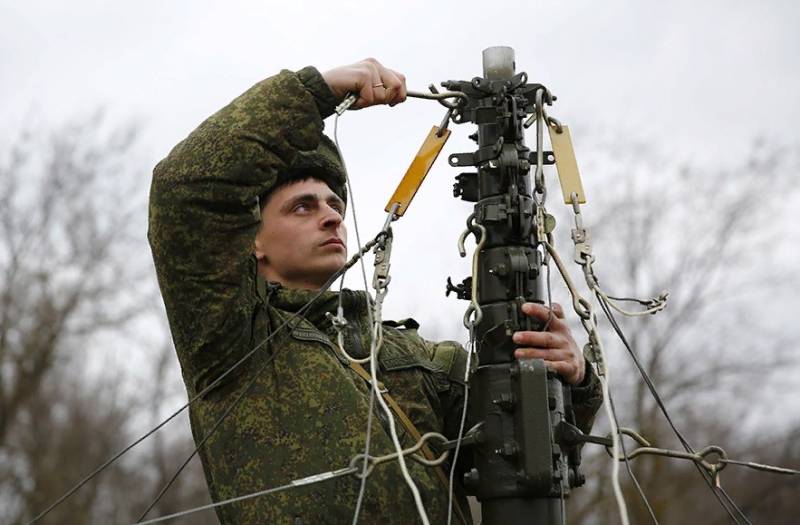 Day of the military signalman is a professional holiday for all workers and servicemen of this service of the Armed Forces of the Russian Federation.
A presidential decree of May 31, 2006 officially established the celebration of the Day of the military signalman. It was decided to celebrate this holiday on October 20. Earlier this solemn date was called "Day of Signal Troops of the Armed Forces of the Russian Federation." The choice of the date is explained by the fact that on this day in 1919, special troops appeared in the army of the young Soviet state, providing communications. During the Soviet era, military signalmen unofficially celebrated their professional holiday on May 7 - Radio Day.
Units of military signalmen appeared in the Russian army in the second half of the 19th century, long before the emergence of separate signal troops. Since then, they have made a significant contribution to the defense capability of our country, providing the command with control over units of all branches of the Armed Forces. It is not for nothing that communication is called "the nerves of the army."
Communication means have changed and improved over time - from the simplest light and sound signals to the most complex technical means used in modern armed forces.
Every year on October 20, traditionally, servicemen and civilian personnel of the signal troops receive congratulations from the command and colleagues. On this day, there is also the presentation of state awards, certificates of honor, the assignment of new titles.
The editorial board of Voenniy Obozreniye congratulates all signalmen of the RF Armed Forces on their professional holiday. We would like to thank you for your hard and responsible service, as well as wish you a connection without marriage.