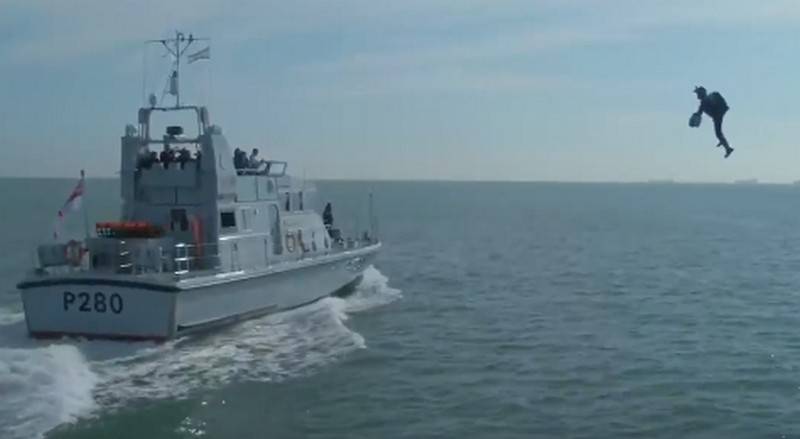 On Friday, the United States Naval Institute (USNI) released an eye-catching video showing the British Royal assault team.
fleet
simulating boarding of ships from the air thanks to the use of jetpacks.
The duration of the flight of the Marines in this equipment is said to be eight minutes. Five miniature jet engines are used as the power plant: four of them are strapped to the arms and one is located on the back. The drives, generating 1000 hp, can reach speeds of 88,5 km / h. According to the video, the flight in the backpack looks confident enough, allowing you to make an accurate landing on the deck.
As explained in the USNI, the tests were to demonstrate the possibility of using the specified equipment for "mass landing and boarding of ships." Moreover, Special Operations Command is currently evaluating a jetpack that could potentially "reach speeds in excess of 200 miles [322 km] per hour."
The satchel was manufactured by the British startup Gravity Industries headquartered in Salisbury. Its founder and part-time inventor Richard Browning has repeatedly publicly demonstrated the possibilities of his creation.
#FunFactFriday - The Royal Navy has been testing Jet Suit assault teams to determine if the Iron Man-like suits could be used to rapidly swarm and board ships. US Special Operations Command is also evaluating a jetpack that can reach speeds of more than 200 mph. pic.twitter.com/mo5FoGWkDu

- US Naval Institute (@NavalInstitute) October 16, 2020