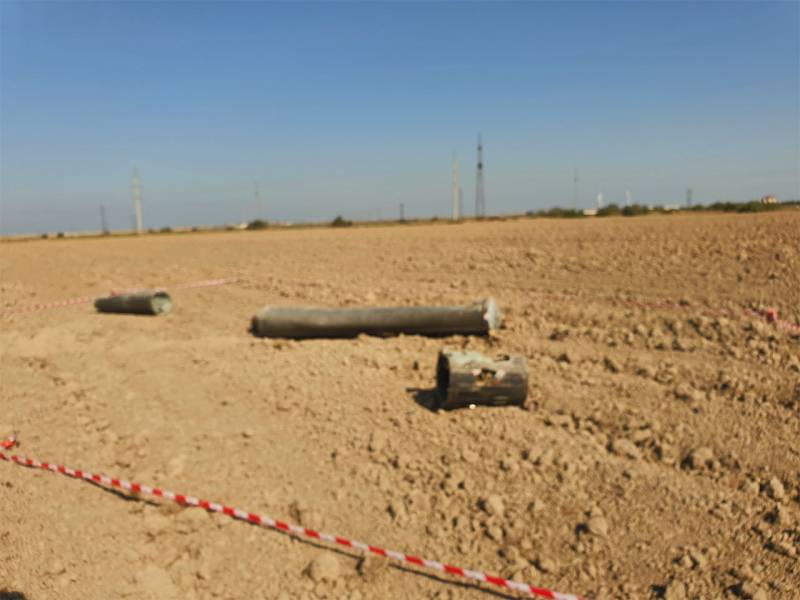 The General Prosecutor's Office of Azerbaijan has published a statement that the Armenian side attempted to fire on the Baku-Novorossiysk pipeline. The report says that the shelling allegedly took place on October 18 - at about 13:XNUMX local time.
From the message of the Azerbaijani Prosecutor General's Office:
The Armenian Armed Forces used non-military export pipelines for crude oil and condensate in the Khyzi region of the Republic of Azerbaijan using military methods that could cause significant destruction. The Armenian armed forces tried to launch rockets in the direction of the Khizi region, located more than 300 km from the combat area. Fragments of ammunition are located in the immediate vicinity of the pipeline that passes through the village of Sitalchay - just 250 meters from the hydrocarbon transportation facility.
The Prosecutor General's Office claims that an attempt was made to deliberately destroy infrastructure in order to violate the conditions for the transportation of crude oil and condensate.
From the report:
In this regard, the prosecutor's office carries out the necessary investigative measures and procedural actions at the scene.
A tape is visible, which separates the area with fragments of ammunition.
The Armenian Defense Ministry responded to these statements by the Azerbaijani side. The press secretary of the Armenian military department Shushan Stepanyan published a statement on her page that the materials of the Prosecutor General's Office of Azerbaijan are false.
From Stepanyan's statement (punctuation and style retained):
The statement of the Prosecutor General's Office of Azerbaijan about allegedly rocket attacks on the Baku-Novorossiysk pipeline is an absolute lie, and the lie needs no comment.
Several days ago, it was reported in Baku that the enemy attempted to strike at the Baku-Tbilisi-Ceyhan oil pipeline.