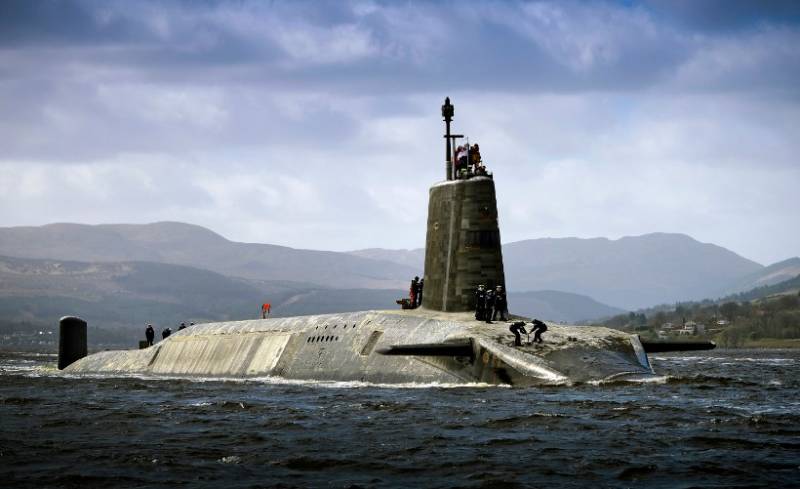 A British submarine officer was prevented from directing the unloading of nuclear missiles and was suspended from service. The reason was his drunken appearance.
About this agency
RIA News
informed source said.
The incident took place at the dock of the Kings Bay naval base, located in the US state of Georgia, where the British submarine Vigilant entered. The sailors were tasked with unloading 16 Trident missiles, each of which carries three nuclear warheads. A drunken Lieutenant Commander Len Luv arrived at the work site with a fried chicken in his hands. It was he who was supposed to direct the actions of his subordinates.
The officer who was replaced by Luv realized that
arms
not worth it, so I told my superiors about the inadequate state of my friend:
He was unable to bear responsibility for nuclear weapons ... There was no choice but to notify the higher command.
The "Zaletchik" was sent to Scotland, to the home port of a warship, where an investigation of his misdemeanor began. The further fate of the chicken involved in the incident is unknown.
The Vigilant submarine has already been mentioned earlier in connection with the scandalous behavior of its crew members. The former captain of the submarine and his assistant were fired for "hazing" with female colleagues. In addition, nine sailors from this submarine were fired for drug use.