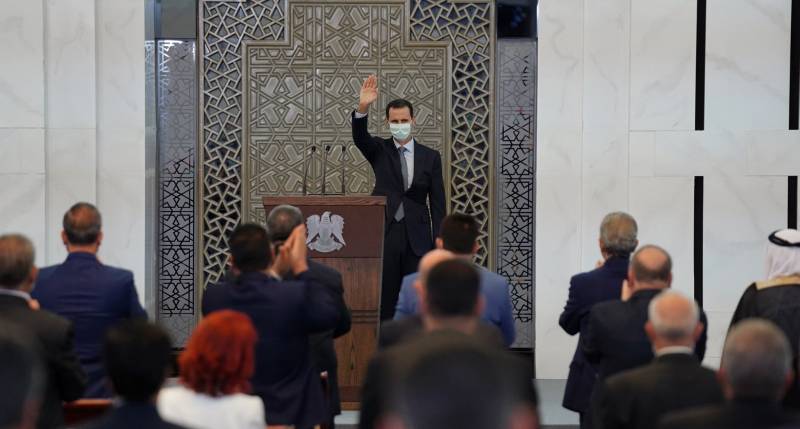 The American press comes out with material in which it reports a visit to Damascus by a White House representative. In particular, The Wall Street Journal writes about this.
The publication states that the visit to Bashar al-Assad was made by K. Peitel, who is the deputy assistant to the President of the United States for the Middle East. The authors of the publication report that such a visit of a representative of the Donald Trump administration to the Syrian capital became known from informed sources working in the structures of the presidential administration of the United States.
Why did Trump send a White House representative to "visit" Bashar al-Assad?
According to WSJ, Patel negotiated the fate of two (according to other sources - six) US citizens. Washington earlier said it had lost contact with two of its citizens in Syria. The White House and US intelligence have noted that they are being held by the "Assad regime" in the Syrian Arab Republic.
According to official figures, we are talking about the journalist (freelance correspondent for The Washington Post) Austin Tais and the doctor Mehmed Kamalmaz, who disappeared in Syria in 2012 and 2017, respectively. Also announced about 4 more Americans, whose names and purpose of stay in Syria are not disclosed.
In this regard, in the foreign media there were suggestions that the main purpose of Peitel's negotiations with the Syrian authorities was connected precisely with 4 "unknown" Americans. It has been suggested that these four individuals are representatives of one of the American private military campaigns (PMCs) operating in Syria. This information is not officially confirmed. However, if we assume that a White House representative went to Assad to discuss the possible return of a journalist and a doctor home, then why only now? Especially when you consider that the same Tice disappeared in the SAR 8 years ago.
An important addition in the American media: it is alleged that Russia allegedly promised to assist in the release of Austin Tice - in exchange for Russian citizens in US prisons. It is stated that Washington allegedly refused such an "exchange".