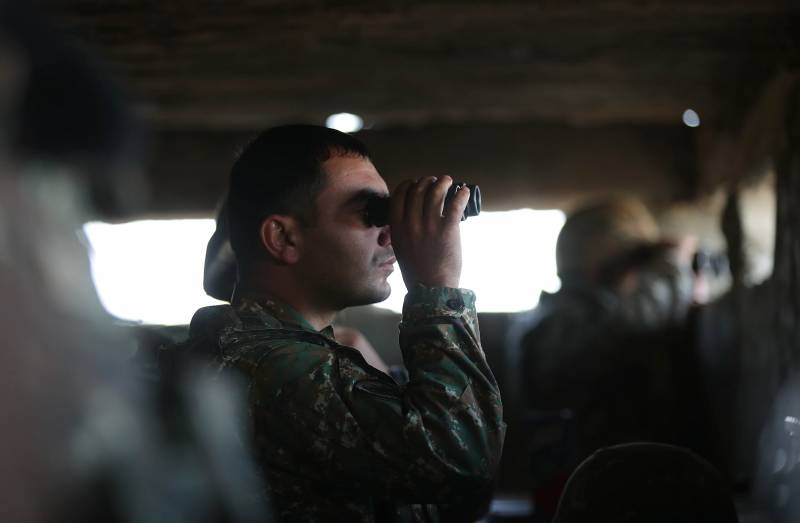 A spokesman for the Armenian Ministry of Defense publishes on his Facebook account statements that Azerbaijan is using "mercenary militants in the form of Azerbaijani border troops."
This is another statement by the Armenian side that foreign fighters are acting on the side of the Azerbaijani troops.
Earlier, the head of the Russian Foreign Intelligence Service Sergei Naryshkin also said that there are foreign mercenaries in the region of the Nagorno-Karabakh conflict, including those transferred from Syria.
Video about the Ministry of Defense of Armenia:
Also, the Armenian military department demonstrates strikes against the military equipment and manpower of the enemy. The footage shows how anti-tank guided missiles are used. The detonation of the ammunition of the armored vehicles, a direct hit into the army vehicle of the Azerbaijani army is visible.
The press secretary of the Armenian Defense Ministry Shushan Stepanyan writes that on the eve of the Azerbaijani forces attempted an offensive in the southern direction. The attack involved seven main combat
tanks
, including T-90, 5 armored personnel carriers. The attack was allegedly stopped using anti-tank weapons.