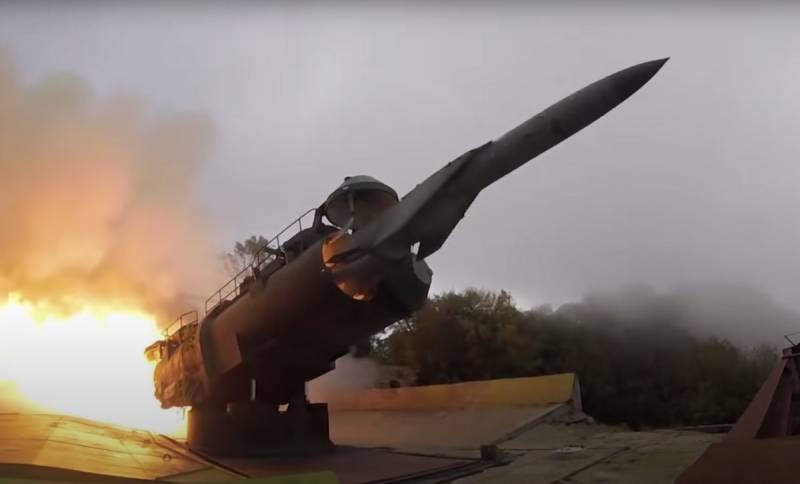 A recently published demonstration of the operation of the Utyos coastal defense anti-ship missile system attracted the attention of the Western press, which focused on criticizing the "relics" of the Cold War, along with other creations of the Soviet era, in service with the Russian army.
A relic of the Soviet era and the Cold War
The publication The War Zone (USA) has closely studied the video material of the RF Ministry of Defense dated October 14, which is devoted to repelling the attack of the 3M44 anti-ship missile launched from the Cliff battery near Sevastopol, by fire from the Calm installation of the Admiral Grigorovich frigate, which was in the Black Sea.
These exercises demonstrate some of the newest Russian
armory
systems, but they also show the continued importance of the "veteran" "Cliff" and its unique connection with Sevastopol, the Crimean peninsula
- writes the edition.
History
This battery, located in the mountains near Balaklava, dates back to 1954, when the construction of its predecessor, the Sopka system, began. It was intended to defend Sevastopol and the southern approaches to the USSR from the sea. "Sopka" was replaced by "Utyos", equipped with a new missile R-35B, which was also used in the mobile coastal defense system "Redut". The new battery was commissioned in 1973 and was modernized in 1982, having received the 3M44 Progress anti-ship missile system with a range of 460 km.
After the collapse of the USSR, the object was at the disposal of Ukraine, "apparently out of use" and returned under the wing of the Russian military after the annexation of Crimea.
The work of "Calm"
Anti-ship "super zone"
The Utes was quickly returned to operational status, and the first missile launch as part of the exercise took place in April 2016
- notes The War Zone, pointing out that since then the anti-ship group in Crimea has been reinforced with "modern and powerful means of coastal defense" - missile systems "Bastion-P" and "Bal".
They differ from the "aging system" "Cliff" by increased survivability due to mobility and the ability to receive target designation from a variety of sources, including UAVs.
These coastal defense systems are just one manifestation of one of the world's largest concentrations of anti-ship missile capabilities. In combination with the Black Sea Fleet and the Air Force, they can, in the shortest possible time, turn almost the entire water area of ​​the Black Sea into an anti-ship missile "super zone"
- indicates The War Zone
At the same time, doubts are expressed about the combat effectiveness of the "Cliff", despite the fact that the Russian fleet continues to value it. Although, according to the publication, if it is in demand at least during exercises, then it already justifies itself:
This relic of the Cold War is still in use and plays a useful role.