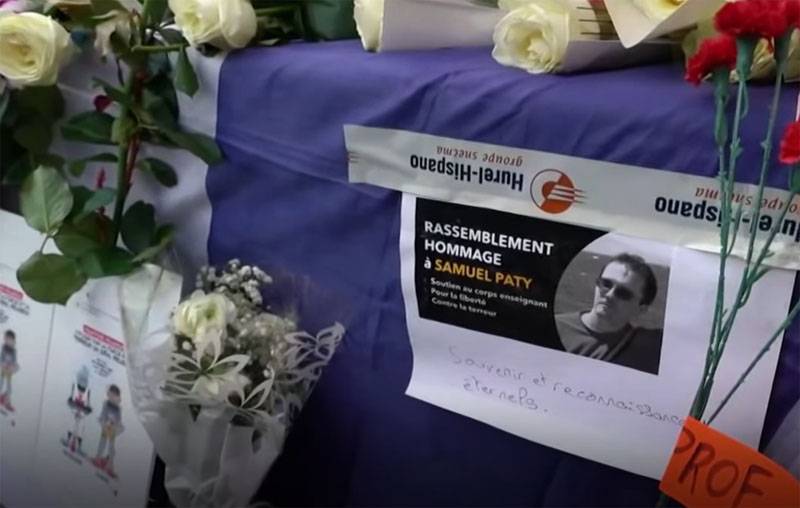 France is actively discussing the need to take action after the brutal murder of a teacher
stories
Samuel Pati. Recall that in the suburbs of Paris, Conflans-Saint-Honorine, the teacher's head was cut off for showing cartoons of the Prophet Mohammed in his lessons.
The main suspect is a native of Chechnya. According to some reports, the 18-year-old young man was shot dead by the French police. At the same time, it was previously reported that the teacher could have been killed by the father of one of the students - a native of Algeria.
French Interior Minister Gerald Darmanen believes that in order to reduce the radicalization of society, it is necessary "to expel from the country more than 230 foreigners who are on the lists of suspects in extremism."
It turned out that Darmanen is talking about people, 180 of whom are already behind bars in France, and 51 people the police are already preparing to arrest in the very near future.
Recall that the French President called the murder of the teacher a terrorist attack and said that Pati "died for freedom and tolerance."
The day before, protests against radicalism and rampant Islamist movements in the country were held in Paris. The Prime Minister of France also joined the protesters.
Separately, attention is drawn to the fact that the French authorities decided not to ban the rallies, although the country has introduced strict restrictions in connection with the spread of the coronavirus.