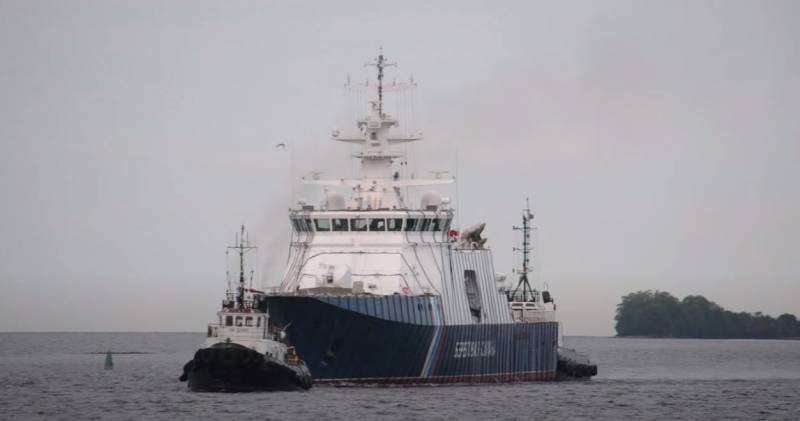 Example of a ship's hull cable winding
Many inexperienced readers wondered what they girdle warships at the stage of fine-tuning, when their transfer is approaching.
the fleet
... This process is called ship demagnetization, which increases protection against sea mines by reducing the magnetic signature.
Until recently, it was customary to resort to demagnetization by stationary installation of cable windings on board. However, the Australian company AMRA, which works closely with the French defense company ECA Group, decided to resort to a different technology as part of its military shipbuilding program.
Our solution is a real technological breakthrough because it simplifies the [production] process and reduces the required time
- explained the contractor in this regard.
In his words, the traditional demagnetization, which consists in wrapping the entire hull of a ship or submarine in a massive wire coil and passing electricity through it, has become superfluous. Instead, an innovative approach has been developed. AMRA plans to place the coils on the seabed within a specially designed structure and pass current through it. In this case, demagnetization will take just one day instead of the previous ten, not to mention a decrease in labor intensity.
It's a great collaboration model to help you outrun the competition when it's time to compete.
- noted in the Australian government.
AMRA technology: