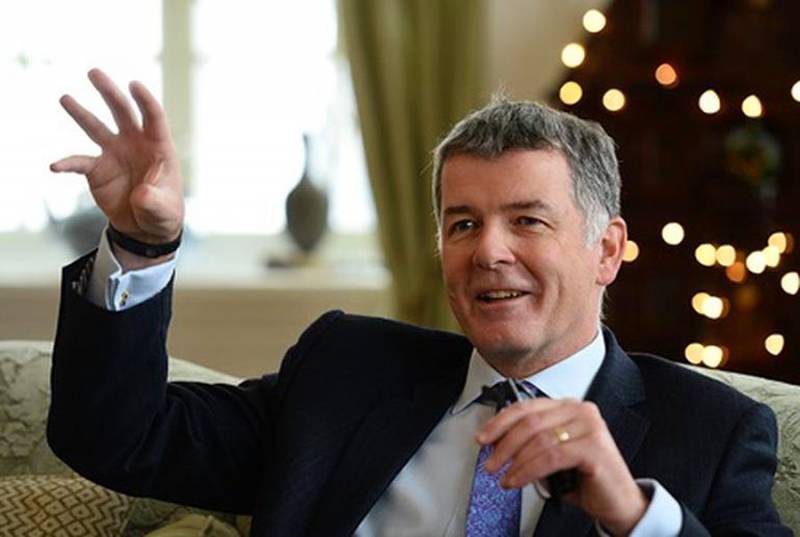 The biography of the new chief of SIS, Richard Peter Moore, interested me as a biography of a civil servant who spent most of his life in the East, which means I have a dossier of an intellectual and a kindred spirit in front of me.
Even Richard Moore was born in the Arab East, namely in Tripoli, the capital of Libya, on May 9, 1963 in the family of John Robert and Patricia Moore. Parents were able to give their son an excellent education: Richard first graduated from St. George at Weybridge, and then studied social studies at Worcester College, Oxford University, after which he was awarded the. J. Kennedy to study at the School of Public Service. J. Kennedy of Harvard University.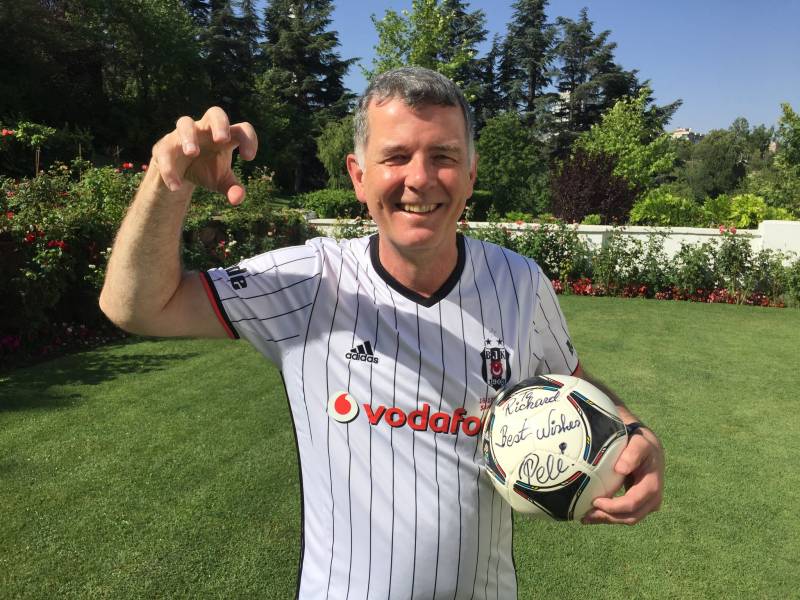 The photographs show a characteristic gesture for Richard Moore
At 24, Richard, being a highly educated young man, entered the civil service: he became an employee of SIS. Later he will take leading positions there. But before that there was work in the East: in 1988, Moore worked under diplomatic cover in Vietnam, in 1990-1992. - in Turkey, in 1992-1995. - in Iran, 1995-1998 - in Pakistan, in 2001-2005. - in Malaysia.
In 2005-2012 Moore worked in the Foreign Ministry system, including serving as Deputy Director for the Middle East in 2005-2008. and the position of Director for Europe, Latin America and Globalization 2010-2012.
From January 2014 to December 2017, Moore served as the British Ambassador to Turkey. One of the reasons for Moore's appointment as ambassador to Ankara was his knowledge of the Turkish language.
In 2018, Moore managed to visit the deputy national security adviser to the Cabinet of Ministers, and in April of the same year he was appointed Director General for Political Affairs of the Ministry of Foreign Affairs, that is, the political director of the named department. He was in this position until his last appointment.
Back on July 28 of this year. it was announced that Moore would take over as chief of MI6 in the fall. This is what happened on October 1: Foreign Secretary Dominic Raab appointed Richard Moore with the consent of Prime Minister Boris Johnson. As Chief of SIS, Moore succeeded Sir Alex Younger, who had successfully served in that capacity for about six years. The former head of MI6 welcomed the appointment. Sir John Sawers, Younger's immediate predecessor in the position in question, was more expansive: "I have known Richard for many years. He is calm, charming, thoughtful and courageous. " He also noted that Moore has an ideal experience that combines participation in intelligence operations and work in leadership positions in diplomacy and shaping the political course of the state. Moore himself did not hide his joy: "I am glad and it is a great honor for me to receive an offer to return and lead my service."
It is noteworthy that Moore is of Irish descent. This fact makes his latest appointment particularly interesting, as it was recently revealed that he is the grandson of Jack Buckley, an IRA fighter who served during the Irish War of Independence. Moore is not shy about his Irish roots. He once told a Turkish newspaper that he was "of Irish descent" and that his grandfather received a medal for fighting against British rule in Ireland. "My grandfather fought against the British government in the separatist Irish Republican Army from 1916 to 1922," Moore said. - He received a medal from the President of Ireland. Now I am the British government ambassador. " By the way, Richard Moore himself is a Knight of the British Most Outstanding Order of Saints Michael and George.
Richard Moore is married, married to Margaret Patricia Isabelle, two children were born - a son and a daughter.