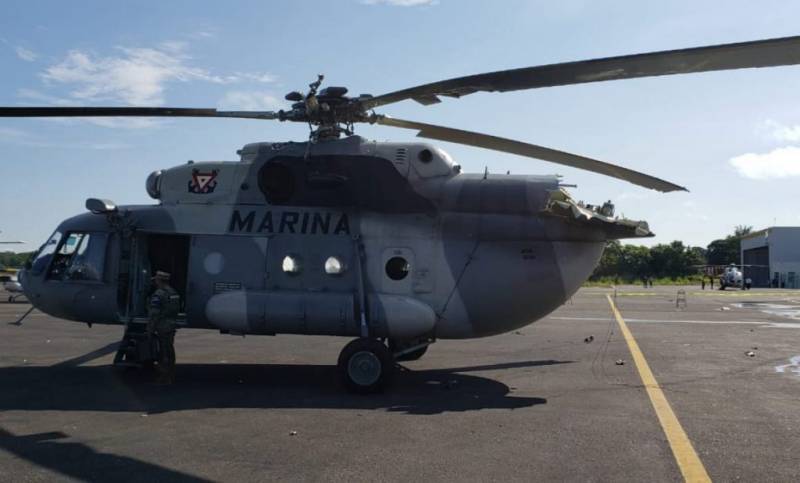 During landing at Villahermosa airport, a Mi-17 helicopter belonging to the Mexican Navy crashed, as a result of which it lost its tail boom.
The details were announced in a press release from the country's military department, according to which five of the eight people on board were injured, ranging from minor abrasions and lacerations to fractures. The footage shows military personnel lying on and near the airport runway. Apparently, they are not able to move independently and need outside help. The lives of the injured are reported to be out of danger.
The helicopter allegedly crashed into the airport control tower. The incident occurred during the landing after returning from a reconnaissance flight and was caused by heavy rains.
On October 15, information appeared about a collision during takeoff in the front-line area of ​​Nava-i-Barakzai between two Mi-17s of the Afghan National Army. The disaster killed a total of nine people. The cause of the incident was, as officially stated, "technical problems". Apparently, unlike the incident in Mexico, the cars were completely destroyed.
# BREAKING
Wreckage of 2 helicopters that collided to each other in Nawa district of #Helmand province, last night.

15 government soldiers + 4 pilots killed on the spot. pic.twitter.com/Rm7JPfRbuo

- Hilal Balkhi = هلال بلخي (@HilalBalkhi) October 14, 2020