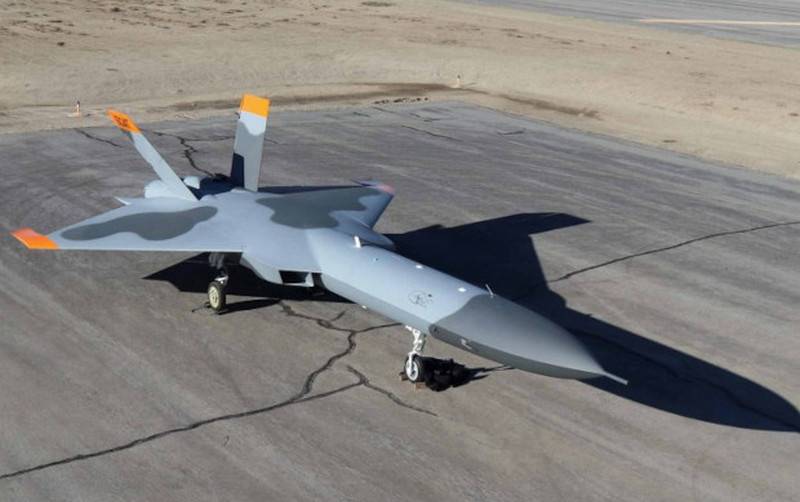 In the United States, ground tests of a promising 5GAT (5th Generation Aerial Target) air target simulating fifth-generation aircraft have been successfully completed; the drone is ready to start flight tests. This unusual UAV is the first of its kind in the world.
The American company Sierra Technical Services, which has been developing 5GAT since 2006, conducted ground tests of an air target at the US Army Michael training ground in Utah. The tests were carried out in September this year. According to the company, the preparation of the target for the first flight, which is scheduled for late October 2020, has now begun.
During ground tests, the operation of all onboard 5GAT systems was checked, after which the drone completed 24 runs around the airfield, including nine at a speed close to the takeoff speed.
The developers are planning flight tests, which will take place in several stages. So, at the first stage, the flight characteristics will be confirmed, as well as the operation of the automatic takeoff and landing systems. Then, at the second stage, tests of speed and altitude characteristics, as well as maneuvering with overloads, will be carried out.
The 5GAT aerial target is designed as a twin-engine aircraft with jet propulsion systems. The aircraft received a diamond-shaped wing in plan and two keels deflected to the sides. The target airframe is 95 percent made of composite materials. Length - 12,2 meters, wingspan - 7,3 meters. Max. takeoff weight - 4,4 tons. Max. flight altitude - 13,7 thousand meters, speed - up to 0,95 Mach numbers. The flight duration is 1,5 hours.
The US Air Force plans to use 5GAT to train fighter pilots and air defense crews.