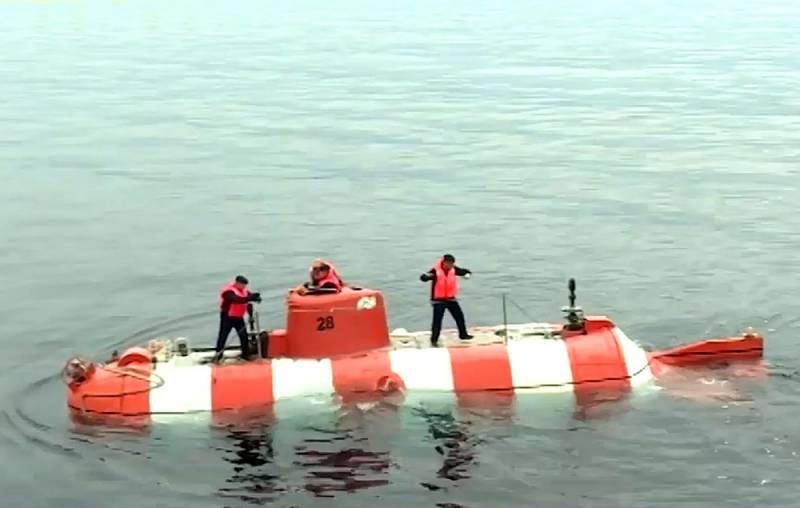 At the "Kanonersky ship-repairing plant" in St. Petersburg, scheduled repairs and modernization of the AS-28 deep-sea rescue vehicle from the Black Sea
fleet
... This is reported by the Ministry of Defense.
In St. Petersburg, at the Kanonersky shipyard, scheduled repairs and modernization of the AS-28 deep-sea rescue vehicle, designed to provide assistance to emergency submarines lying on the ground at depths of up to 1 meters, and rescue submariners, have been completed
- said in a statement.
The completion of the repair and modernization of the deep-sea rescue vehicle and the readiness of its transportation to Sevastopol was reported to the Commander-in-Chief of the Russian Navy, Admiral Nikolai Evmenov.
It is reported that during the repair and modernization of the device, a number of on-board systems were updated, including radio equipment. Before being handed over to the customer, the device passed all stages of testing in the Baltic Sea.
Underwater vehicles of project 1855 "Prize" were built at the Krasnoye Sormovo plant according to the design of the Nizhny Novgorod Central Design Bureau "Lazurit". The vehicle is 13,5 m long, 3,8 m wide, and 5,7 m high. The crew of four can take on board up to 20 survivors. The autonomy of the life support of the apparatus is 120 hours, with the rescued - 10 hours. It is delivered to the dive site by a carrier ship, but is capable of independently moving at a distance of up to 39 km. Designed for use at depths of up to 1000 m.
The main task of the apparatus is to rescue crews from emergency submarines by docking to emergency exits of submarines.