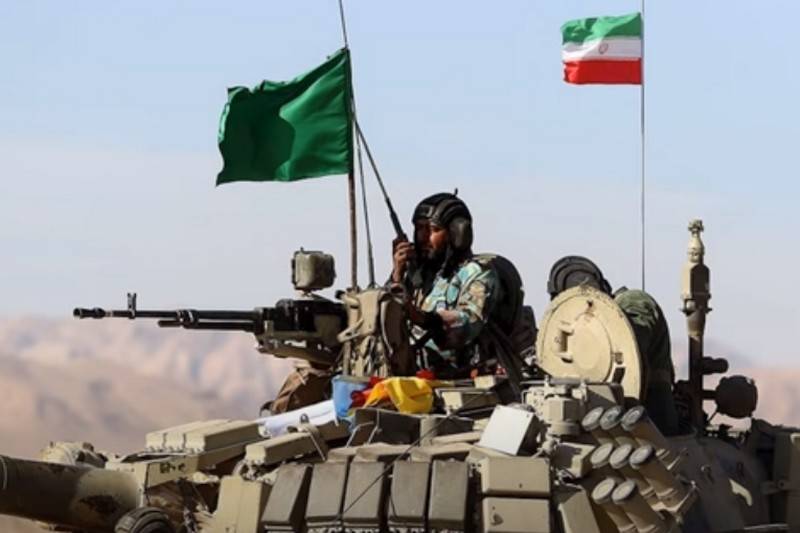 Weapons
The UN Security Council embargo against Iran exactly five years ago expired today, October 18, 2020. From now on, Iran can acquire weapons from other countries, the Iranian Foreign Ministry said.
The five-year embargo on arms supplies to Iran expired on Sunday. Back on October 14, President of the Islamic Republic of Iran (IRI) Hassan Rouhani congratulated the country on the imminent lifting of the arms embargo.
For those who doubt what the nuclear deal has brought us, here is one of its results. Starting from Sunday we will be able to sell weapons to whoever we want and buy from whoever we want
- he said.
Tehran does not hide that it is interested in the supply of new weapons from countries that have made a key contribution to the preservation of the JCPOA after the US withdrawn from it in 2018, including Russia and China.
We will consult with Russia about what we need to strengthen our defenses. The Russian government and the Russian people have been and remain with us in difficult times. In this regard, Russia is a priority partner for us
- said the Iranian ambassador to the Russian Federation Kazem Jalali.
Russia has previously confirmed that Iran has every chance to buy Russian weapons after the embargo is lifted, Moscow sees no obstacles for this.
Note that the United States was categorically against lifting the arms embargo on Iran, but all attempts to extend restrictions or introduce new ones by the UN Security Council failed, even US NATO allies, such as Great Britain, France and Germany, opposed this.
Having received no support from the UN, the United States imposed sanctions on the sale of weapons to Iran at the national level. President Donald Trump has signed a restrictive decree on those who will be involved in the supply of Iran with "nuclear technology, ballistic missile [production] technology and conventional weapons." Thus, Washington intends to impose sanctions against those who will supply weapons and equipment to Iran.
Russia has already reacted to the threat of American restrictions on arms supplies to Iran, saying that they are not afraid of sanctions.
In turn, Tehran hopes that US sanctions will not prevent Iran from purchasing modern weapons, including from Russia and China.