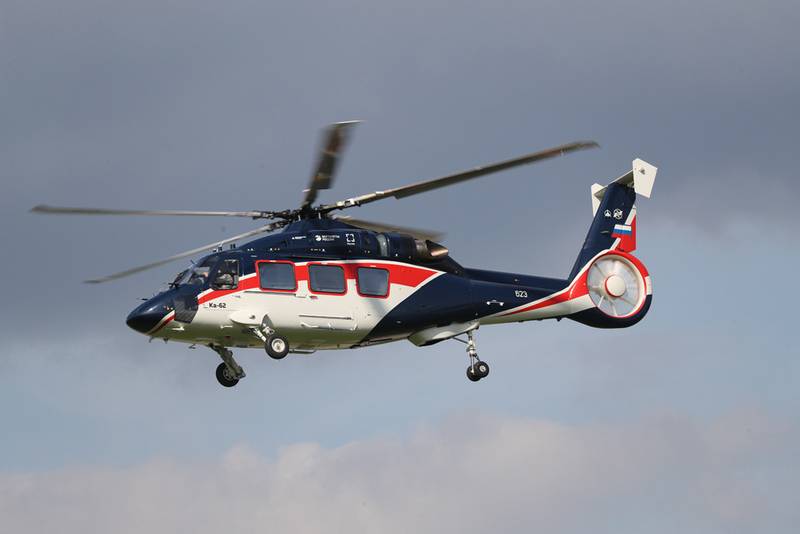 Flight tests of the Ka-62 multipurpose helicopter are planned to be completed in 2021. This was reported by TASS with reference to the Russian Helicopters holding.
Certification flight tests are planned to be completed in 2021, with the receipt of a basic certificate for a car with a cabin with a capacity of up to 15 passengers
- said in the message of the holding.
Currently, the helicopter is being checked for compliance with takeoff and landing and flight performance characteristics. At the same time, airborne radio-electronic equipment is tested to the effects of high-intensity electromagnetic fields.
Three flight models made by Arsenyevskaya are involved in the tests.
aviation
by the Progress company, the helicopters have successfully performed flights within the framework of the preliminary test program.
It is reported that the car was created "to perform a wide range of tasks, in particular, for the transportation of passengers, rescue operations, work in the interests of the oil and gas industry." The helicopter with a takeoff weight of up to 6,8 tons can carry 15 passengers over distances of up to 720 km, as well as cargo inside the cabin and on an external sling up to 2,5 tons.