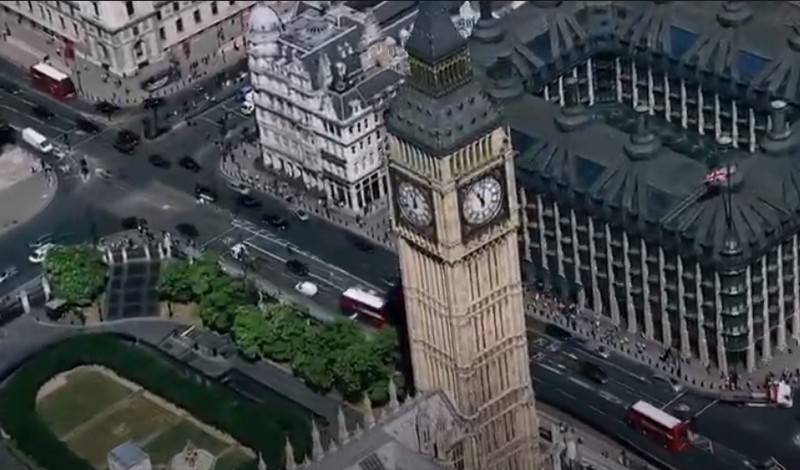 The British security service considers the FSB to be involved in the poisoning of the Russian blogger Navalny, and it is because of this that sanctions were introduced against the director of the service, Alexander Bortnikov. This is reported by The Guardian, citing sources.
According to the newspaper, the security services of Great Britain, Germany and France came to the conclusion that the Russian FSB was involved in the situation with Navalny. According to two sources cited by The Guardian, the Second Service of the FSB, "responsible for the fight against terrorism, extremism and internal political threats", is related to the poisoning of the Russian oppositionist. It was on the basis of this conclusion that the European Union and the United Kingdom imposed sanctions against FSB Director Alexander Bortnikov.
Explaining the imposition of sanctions against Bortnikov, the EU emphasized that a toxic nerve agent Novichok was found in Navalny's body, which is available only to Russian state organizations.
Given that Alexei Navalny was under observation at the time of the poisoning, it can be concluded that the poisoning was possible only with the participation of the FSB
- declared in the EU.
Recall that on October 15, the EU imposed sanctions against six Russians and one institution. On the same day, Great Britain joined the sanctions.
Under the restrictions of the European Union were: FSB Director Alexander Bortnikov, First Deputy Chief of Staff of the Russian Presidential Administration Sergei Kiriyenko, Head of the Presidential Administration for Domestic Policy Andrei Yarin, Deputy Defense Ministers of Russia Alexei Krivoruchko and Pavel Popov, and Plenipotentiary Representative of the President of Russia in the Siberian Federal District Sergei Menyailo.
In addition to individuals, the Russian State Scientific Research Institute of Organic Chemistry and Technology (FSUE GosNIIOKhT) fell under the sanctions of the European Union in the "Navalny case".