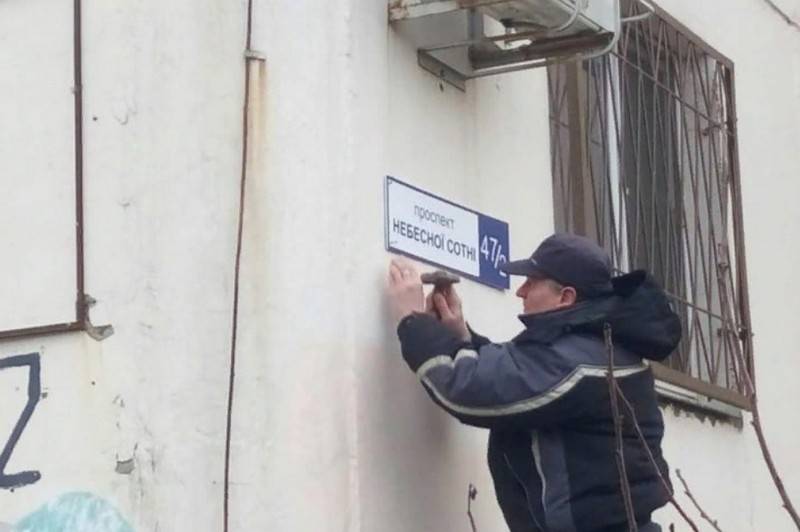 In Odessa, there will no longer be avenue of "Heavenly Hundreds", renamed as part of decommunization, the street will be returned to its former name in honor of the Soviet Marshal Georgy Zhukov. This was announced by the mayor of the city Gennady Trukhanov.
In Odessa, they began to return the old names to the streets renamed as part of decommunization. The first changes will affect Heavenly Hundred Avenue and Inglezi Street. They will be given back their former names "Marshal Zhukov Avenue" and "25th Chapayevskaya Division Street". The corresponding decision was made by the Odessa City Historical and Toponymic Commission.
We continue the procedure of returning the previous names to Odessa streets. Today we have another victory in this matter: (...) the commission supported my appeal and decided to return the previous names to Marshal Zhukov Avenue and 25th Chapaevskaya Division Street
- said the mayor of Odessa.
According to Trukhanov, the streets were renamed by the decision of the ex-governor of the Odessa region, Mikhail Saakashvili, as part of decommunization. At the same time, the mayor stressed that it was possible to return the old names of the streets "legally". As it was possible to prove, Marshal Zhukov and the Chapayevsk division do not fall under the law on decommunization, since they fought against fascism and defended Odessa.
Trukhanov promised that the work on returning the names of the streets of Odessa will continue
(...) there is still a lot of work to be done, but the main steps have already been taken. And we will do our best to finally restore
historical
справедливость
- he added.