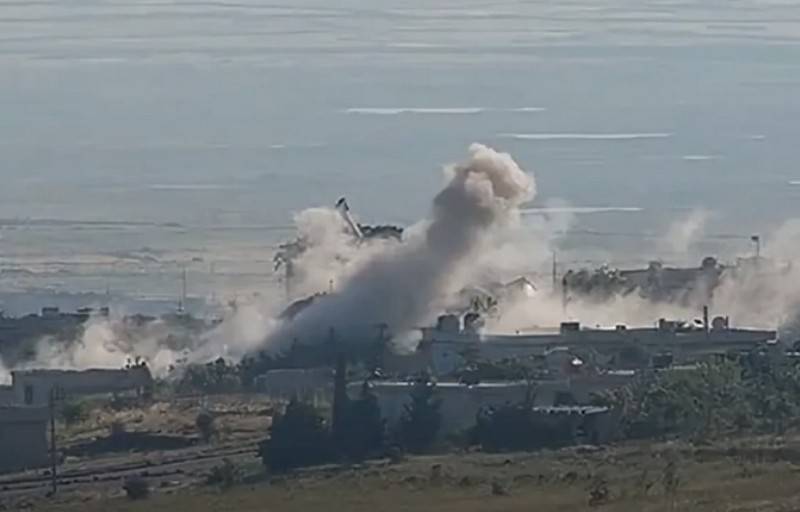 The military conflict on the territory of Nagorno-Karabakh between Armenia and Azerbaijan may have negative consequences for European energy security, as well as affect the independence of Azerbaijan and Georgia. This is the conclusion reached by the author of the Spanish edition El País.
According to the author, in addition to the military conflict that broke out in the Caucasus, there is also an energy one. In early October, Baku accused Yerevan of attacking the energy corridor formed by the Baku-Tbilisi-Ceyhan (BTC) oil pipeline and the South Caucasus gas pipeline (SCP).
The oil pipeline and gas pipeline run parallel along the Caspian Sea to Turkey through the territories of Azerbaijan and Georgia, but their important section runs very close to the border of both countries with Armenia. BTC is the main access corridor for Caspian oil to world markets. Oil is supplied mainly to Turkey, Italy and Israel, as well as to countries such as Spain.
SCP is part of the EU's southern gas corridor, but so far the bulk of Azerbaijani gas is exported to Turkey. The pipeline is expected to begin transporting gas to the Trans-Anatolian Gas Pipeline (TANAP), which connects Turkey's border with Greece with the Trans-Adriatic Gas Pipeline (TAP), later this year.
In the event of a military conflict, the likelihood of damage to the oil and gas pipelines increases with disruption of oil and gas supplies to Europe. However, the author argues, this will not affect the energy independence of Europe, since the European Union is "drowning" in American and Qatari LNG supplied at low prices.
(...) given the objectives of decarbonizing Europe and the abundance of gas import infrastructure that is partially idle, the EU's gas import infrastructure needs are diminishing
- writes El País
Thus, according to the newspaper, the geopolitical significance of the Southern Gas Corridor is gradually decreasing, and the blockade of the Caucasian gas corridor will not have a strong impact on European energy security. At the same time, the ongoing military conflict between Armenia and Azerbaijan may affect oil supplies from the Caspian, which in turn will deal a strong blow to the economies of Azerbaijan and Georgia, which have large transit revenues.
And along with a blow to the economy, a blow will also be struck at the alleged independence of Azerbaijan and Georgia from Russia, which was the initial geopolitical goal of the construction of the Caucasus energy corridor.
- summarizes the author.