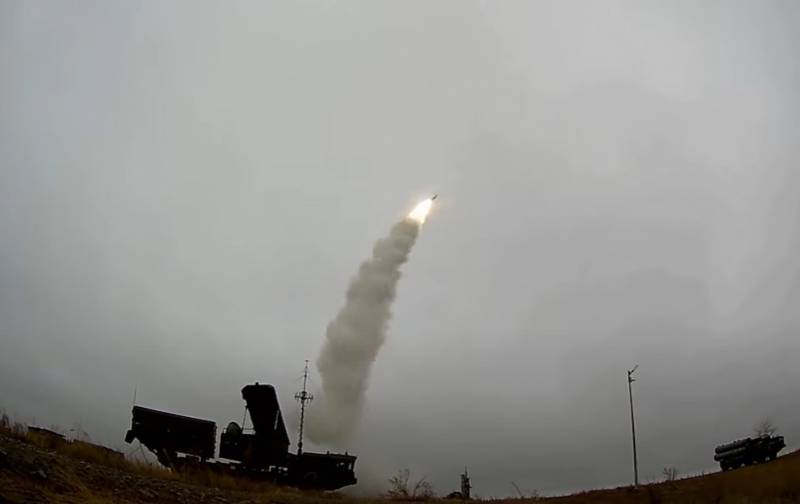 The foreign press is actively commenting on the first launch of the S-400 air defense missile system, which Turkey conducted in the format of exercises in the Black Sea region. We recall that Turkey is completing military exercises in the Sinop region today - October 17.
The Greek press is active in covering Turkish combat training. Greek portal Ekathimerini first draws attention to the American reaction. And what about the Turkish tests, said the United States?
State Department:
We have already said that the acquisition of the S-400 air defense system from Russia is unacceptable. We conveyed our concerns to the Turkish government. We also reported that there could be consequences for Turkey if it activates these complexes.
The statement of the US State Department spokesman Morgan Ortagus contains the word that Washington "strongly condemns the launch of the S-400 missile, as these actions are incompatible with Turkey's obligations as a NATO member and strategic partner of the United States."
Greek observers do not hide the fact that in the light of recent events they expect the US to take tough measures against Turkey and punish it for the fact that Ankara ignored "American concerns."
The tests of the S-400 in Turkey were also noticed in the Indian press. Indian experts note that if Turkey allowed itself to activate the anti-aircraft missile systems acquired from Russia, then India also needs to "take a philosophical attitude towards the American sanctions threats."
And the European press notes that if the US "does not punish Turkey for the use of the S-400, then in the future it will only stimulate other countries to make deals with Russia."