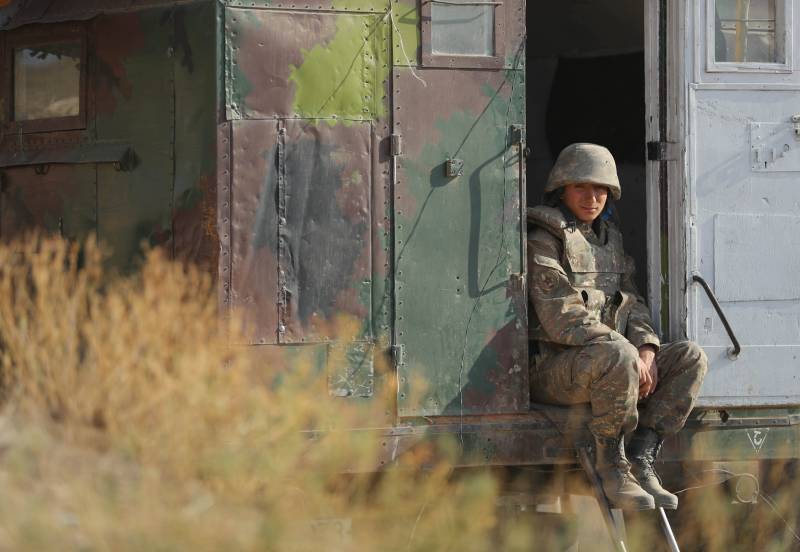 The Armenian Ministry of Defense reports that Azerbaijan continues to actively use shock and other types of unmanned aerial vehicles in the conflict zone, moreover, already directly over the settlements of the NKR (unrecognized Nagorno-Karabakh Republic). It is noted that the drones of the Azerbaijani armed forces were tracked by air defense systems over Syunik, Khnatsakh, Artsvanik and some other settlements of Nagorno-Karabakh. A new shelling of Stepanakert is reported. Azerbaijan, in turn, reports on a new strike on Ganja.
The emphasis is made on the fact that the Azerbaijani side often uses strike drones when striking civilian infrastructure. At the same time, it was added that this time there were no casualties.
It was noted that with such actions Azerbaijan "deliberately expands the territory of the armed conflict, shelling and military operations."
From the message of the Armenian side:
We strongly condemn Azerbaijan's non-stop attempts to expand the geography of the conflict and destroy the entire regional security system.
At the same time, the Armenian Defense Ministry reports that two Azerbaijani drones were destroyed at night.
The Azerbaijani side has distributed new personnel from the Hadrut settlement taken under its control. The frames, which this time decided not to be accompanied by bravura music, show the empty houses and courtyards of Hadrut:
It is clear from the ongoing hostilities and the rhetoric of the sides that an armed conflict can turn into a protracted scenario - without any possibility of compromise by both sides.
Meanwhile, it is reported that Yerevan has sent a group of its military to the Russian capital for a possible meeting with the Azerbaijani delegation. And the Azerbaijani side refused a similar step, which actually proves the previous thesis.