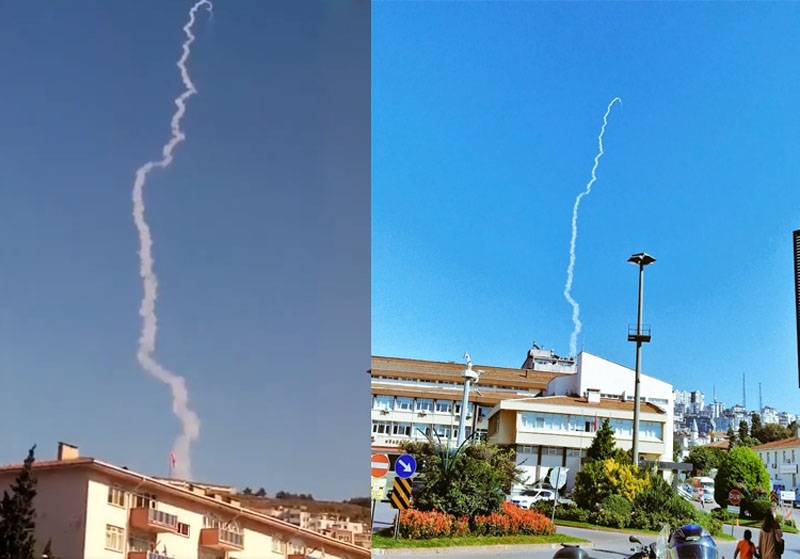 Videos showing the first combat training launch performed by Turkish air defense crews using the Russian S-400 Triumph anti-aircraft missile system appear on the network. This launch was carried out as part of the exercises of the Turkish army, which are held for several days off the Black Sea coast.
Earlier there, in the area of ​​the city of Sinop, the S-400 complexes acquired by the Turks from Russia were transferred. After the acquisition, Turkey began to experience clear pressure from the United States, which threatened Ankara with sanctions.
It should be noted that initially the American side demanded that Erdogan abandon the deal with Russia, but the Turkish president did not agree to this, saying that Washington had refused to supply the Patriot air defense system to Turkish troops for many years. After the first deliveries of S-400s from Russia to Turkey, pressure of a different kind began to be exerted on Ankara from Washington. It was stated that Ankara "should abandon the deployment of Russian systems and any of their use, as this could disrupt the unity of the NATO air defense system." But, as the footage from Sinop testifies, Erdogan also ignored this demand from Washington.
The launch of the S-400 air defense missile system took place. Military experts believe that in this way the Turkish president "showed the United States that he is not going to indulge their whims." At the same time, the question is also being discussed whether Russian instructors were present in Sinop during the first launches of the S-400 missiles or not. Earlier, there was information that Russian specialists trained Turkish calculations in the use of anti-aircraft missile systems supplied under the contract. This data was not officially commented on.
The launch was clearly visible from the streets of Sinop. Many townspeople and residents of the surrounding area witnessed it.