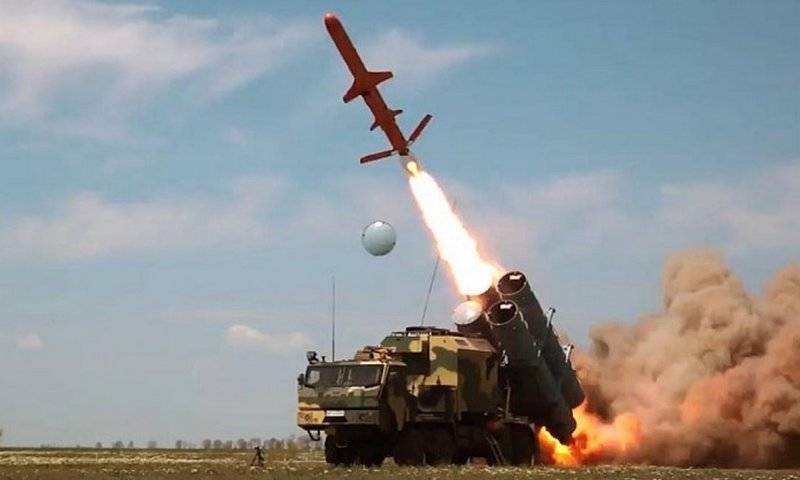 Despite being put into service, the Ministry of Defense of Ukraine is in no hurry to purchase the domestic anti-ship missile system "Neptune". This was stated by Oleg Korostelev, General Director-General Designer of the Luch Design Bureau.
According to Korostelev, the developer of the complex, the Kiev design bureau "Luch" has not yet received orders for the production of a coastal version of the anti-ship complex RK-360MTs "Neptune", although the Ministry of Defense of Ukraine adopted the complex in August this year after the end of state tests.
At the same time, the general director of the Luch design bureau emphasized that it will take about one year to manufacture one division, subject to normal cooperation with other enterprises.
We have not yet received an official order, as well as the task of the number of complexes and the timing of their delivery. For our part, we have confirmed in writing our readiness to start mass production of complexes for the Armed Forces of Ukraine. Now our production facilities and enterprises with which we work in cooperation in this project, and there are only about 20 of them, allow us to manufacture a division of Neptune missile systems within a year
- declared Korostelev.
Earlier, the deputy of the Verkhovna Rada, Lieutenant General Mikhail Zabrodsky said that the complex was not included in the state defense order of Ukraine for 2020, but the Ministry of Defense, based on the results of the tests, promised to sign a contract for one division, but the promise was never fulfilled.
ZhK-360MTs "Neptune" is a Ukrainian-made low-altitude cruise missile, developed by the Luch Design Bureau and designed to engage sea and ground targets at a distance of up to 300 kilometers. According to experts, the minimum requirement of the Ukrainian Navy for these complexes is at least three divisions.