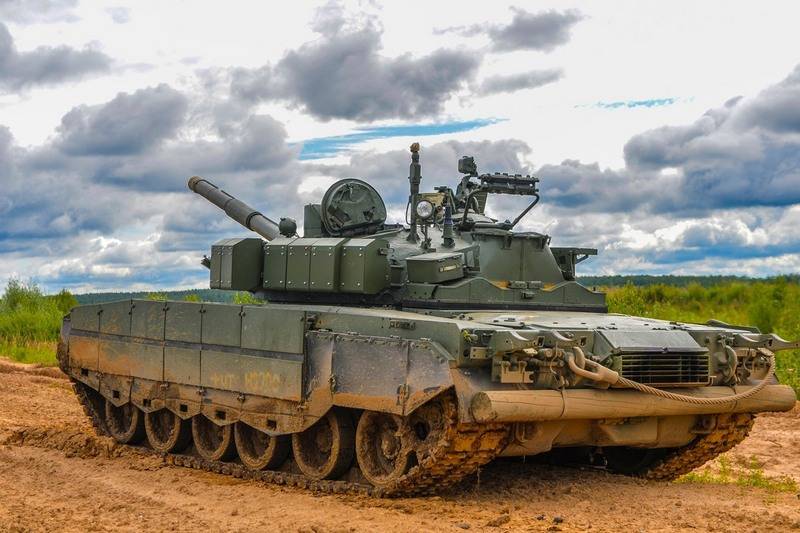 Russian
Tanks
T-72B3M and T-80BVM will undergo further modernization, during which they will receive the Lesochek electronic warfare (EW) complex. This is stated in the materials of the 38th Scientific Research Testing Institute of Armored Weapons and Equipment (NII BTVT) of the Russian Ministry of Defense.
The institute's specialists propose, as part of the further modernization of the T-72BM3 and T-80BVM tanks, to install on them the Arena-M active protection complex, additional reactive armor units along the sides, as well as replace the Contact-5 dynamic protection with Relikt. In addition, it is proposed to install the Lesochek electronic warfare system on tanks, which suppresses radio channels for controlling mines and improvised explosive devices.
In order to further increase the survivability of the T-72B3M and T-80BVM tanks on the battlefield, it is proposed to equip them with the Lesochek electronic warfare system
- TASS cites materials of the institute.
It is also proposed to install an electromagnetic protection system and an autonomous reusable fire protection system on the tanks.
It should be noted that at the end of September, the BTVT Research Institute proposed a similar upgrade for the T-90M tank, but instead of the Relikt reactive armor, it was proposed to install a reactive armor similar to the T-14 Armata.
Previously, the research institute specialists suggested continuing the modernization of the T-90M, T-72B3 and T-80BVM tanks after 2025. According to the calculations of the research institute, until that time, the modernized Russian tanks T-72B3M, T-80BVM and T-90M in terms of their capabilities and efficiency will maintain parity with the main battle tanks of foreign countries.