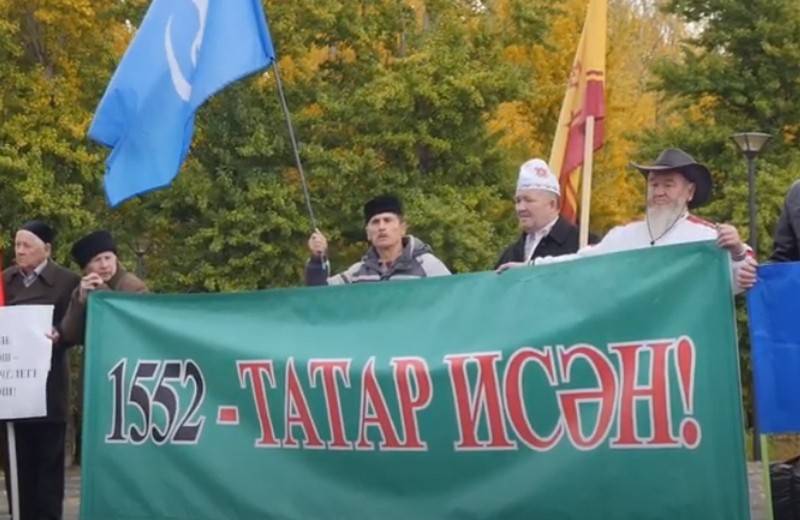 The Vakhitovsky court of Kazan declared illegal the refusal of the city's executive committee to hold a rally in memory of the defenders of Kazan who died during the capture of the city by Ivan the Terrible. The action, organized by the All-Tatar Public Center (VTOTs), will take place on October 18 in the Tinchurin park in Kazan.
The Day of Remembrance of the defenders of Kazan, who died during the capture of the city in 1552 by the troops of Ivan the Terrible, is celebrated by Tatar activists annually in mid-October since the end of the 80s of the last century. Previously, the protesters gathered on Freedom Square, and then walked to the Kremlin, where they mourned for the fallen soldiers of the Kazan Khanate, but since 2013, the city authorities have banned the processions, leaving only agreed rallies.
This year, the action was originally scheduled for October 17 and was supposed to be held under the slogan: "To pay tribute to the memory of the ancestors who died in 1552 - to mark the day of remembrance, on the basis of the Constitutions of the Russian Federation and the Republic of Tatarstan to raise the problems of statehood." However, the organizers were refused, the mayor's office felt that the protesters could threaten the territorial integrity of the country. The document said that the purpose of the event does not comply with Russian legislation.
Representatives of the VTOTs managed to appeal against the refusal in court, indicating that the notice of the rally did not contain calls to violate the rights of citizens and did not threaten the integrity of the country.
(...) only wanted to achieve the realization of the national rights of the people of Tatarstan to their own statehood on the basis of the Constitution of the Russian Federation. Memorial Day of the defenders of Kazan in the events of the XNUMXth century when it was captured by Ivan the Terrible indicates a specific
historical
peculiarity of national relations on the territory of Tatarstan, which force to search for a compromise
- said the chairman of the VTOTs presidium Farit Zakiev