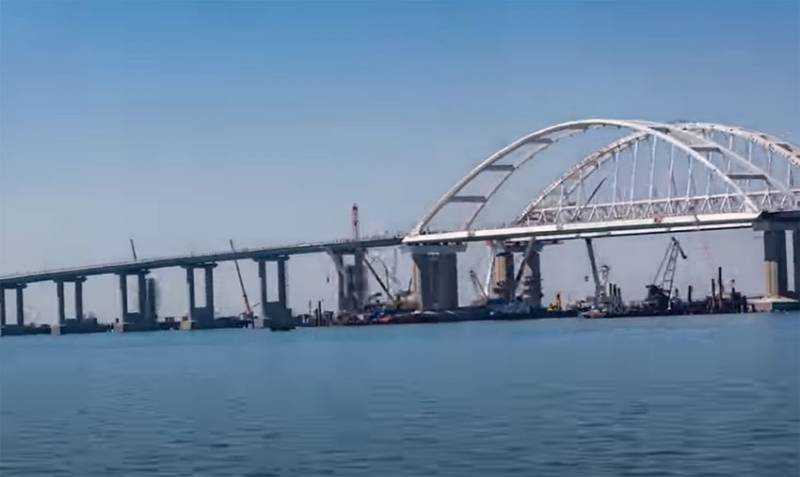 Switzerland, not a member of the European Union, also decided not to stand aside regarding the introduction of new sanctions against Russia. Recall that earlier the European Union decided to impose sanctions against Russia (in particular, against the director of the FSB Alexander Bortnikov) "for the poisoning of Navalny and violation of the embargo on supplies
weapons
to Libya ".
What reason for the introduction of sanctions did Switzerland decide to choose, which, apparently, "from above" was also issued a directive on the need to support "European neighbors" in their desire to "punish Russia"? The Swiss authorities apparently thought for a long time what reason to choose, not daring to echo the statements about the alleged involvement of the Russian authorities in the "poisoning of Navalny" (and this poisoning, according to Britain and Germany, was already double). And in the end they came up with ...
Switzerland imposed sanctions on Russia over the Crimean bridge. The information was announced by the State Secretariat of the Economy of the Confederation.
The Swiss authorities have introduced economic restrictions against 2 individuals and 4 legal entities, including the Crimean Railway and the Crimean First Insurance Company. Also under Swiss sanctions were the companies Lenpromtransproekt and Stroygazmontazh.
The authorities of the "neutral" country presented their own version of the wording: for an attempt to circumvent international sanctions related to the situation in Ukraine. "
On this occasion, Russia spoke in the following way:
Apparently, Ukrainian President Zelensky did not visit the office of the British intelligence service MI6 for nothing.