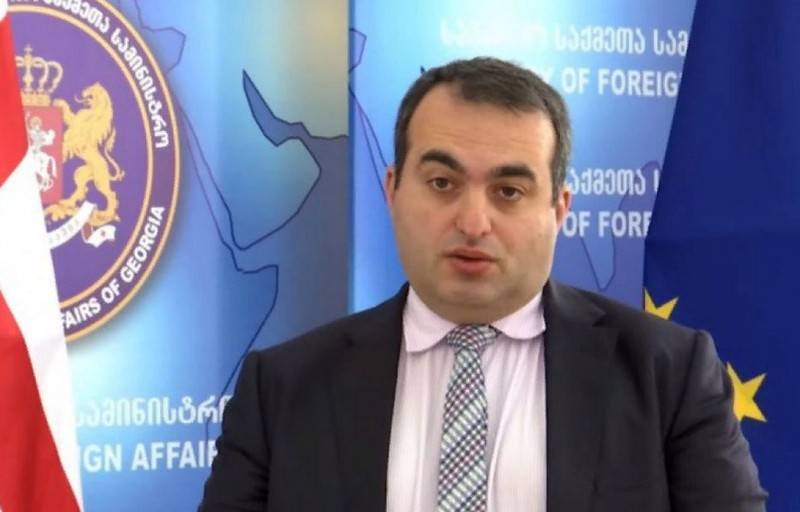 Official Tbilisi categorically denies the transit of military cargo for Azerbaijan and Armenia through the Georgian territory, carried out through civil flights. This is stated by the country's Foreign Ministry.
The Georgian Foreign Ministry called the data on the transit of military cargoes in the direction of Armenia and Azerbaijan, carried out through flights of civil aircraft, "manipulation of information". According to Deputy Foreign Minister of Georgia Lasha Darsalia, specific carriers and cargo owners are responsible for the observance of international law and non-use of humanitarian corridors. At the same time, military transit through the territory of Georgia is not carried out.
(...) Immediately after the beginning of the escalation in Karabakh, Georgia suspended the transit of military cargo by land and air, both in the direction of Azerbaijan and Armenia. Therefore, we want to reiterate that military transit through the territory of Georgia is not carried out. (...), flights carried out in the airspace of Georgia are only of a humanitarian and civil nature, and fully comply with the standards of the International Civil Organization
aviation
(...)
- said Darsalia, adding that if violations are discovered, Georgia "will react appropriately."
Earlier, information began to appear in social networks and the media that Georgia provides its territory for the transit of military goods for the participants in the military conflict in Nagorno-Karabakh. In particular, it was reported that Azerbaijan receives military supplies from Turkey through the territory of Georgia.
Earlier, Georgian President Salome Zurabishvili said that Tbilisi adheres to neutrality in relation to Armenia and Azerbaijan, and on October 3, the government of the country suspended the issuance of permits to Yerevan and Baku for the transportation of military goods through its territory.