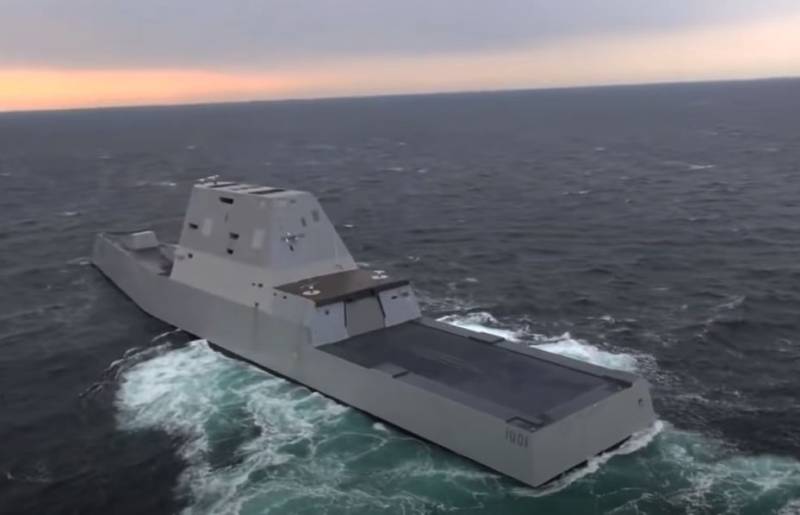 Information is being published that the American command is ready to send the latest Zumwalt-class destroyers "for revision".
In the reports of the American press, these destroyers were again called problematic, since they revealed the "inadequacy of the characteristics" of the on-board systems necessary for carrying out modern combat missions. Among other things, problems with the Raytheon AN / SPY-3 radars are named.
It is noted that the US Navy is studying options for replacing these radars on its three stealth destroyers. Variants of what can replace them are also named.
There were statements that these could be radars of the same company - Raytheon, but with different parameters and characteristics. The nomenclature of this technique is designated - EASR (Enterprise Air Surveillance Radar). Similar radars are planned to be installed on the newest (promising) aircraft carriers of the Ford class, as well as on the Constellation class frigates, previously known as FFG (X).
Raytheon itself reports that these are more powerful radars that can expand the capabilities of the Zumwalt destroyers.
From the report:
For several years, the destroyers were significantly weakened in their functionality due to the reduction in funds allocated for the project.
The decision on additional funding to replace the radars on the Zumwalt-class stealth destroyers is going to be made in the near future, which is confirmed by the US Navy.
It is recalled that the first destroyer - USS Zumwalt - already has a Raytheon AN / SPY-3 radar, and the second and third ships of this class (USS Michael Monsoor and USS Lyndon B. Johnson) are "under construction or equipping."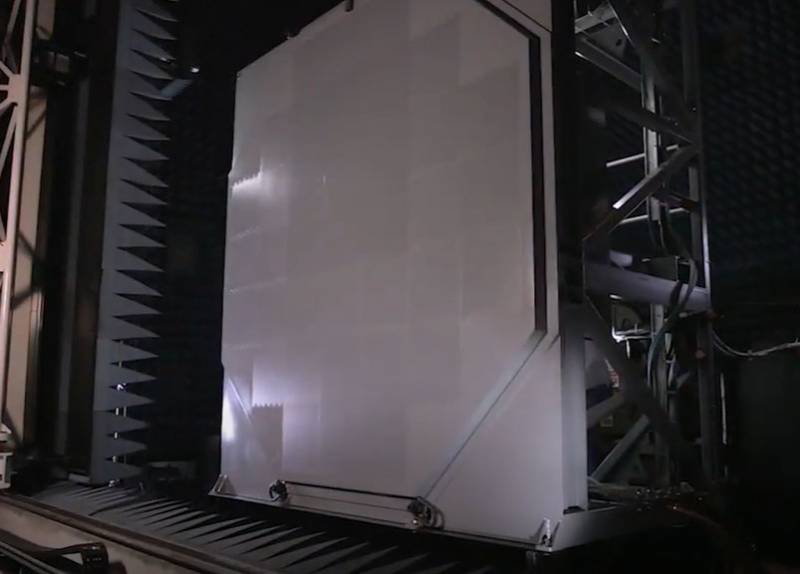 From the material of the American resource The Drive in the military-thematic section:
The originally developed Zumwalt class destroyers were supposed to have a dual-range radar (DBR) installation. This was to combine two separate radar systems, AN / SPY-3, X-band AFAR, with equipment from Lockheed Martin - AN / SPY-4 (S-band radar). In an air and missile defense scenario, the idea was that the AN / SPY-3 would be used to provide accurate target tracking and targeting.
weapons
for strike, while the AN / SPY-4 will offer long-range search, tracking, ballistic missile recognition and some additional capabilities to communicate with intercept missiles. Two radars will perform these functions simultaneously, and their information will be combined.
However, subsequently, it was decided to abandon such paired use in the United States, as well as the AN / SPY-4 radars themselves. Now they decided that one AN / SPY-3 does not provide the necessary characteristics.
The AN SPY-6V radar, which could become the update for the Zumwalt destroyers:
At the same time, the United States is asking questions why it was impossible to immediately analyze the characteristics of the AN / SPY-3 radars in order to reveal "the inadequacy of their characteristics for performing modern combat missions."