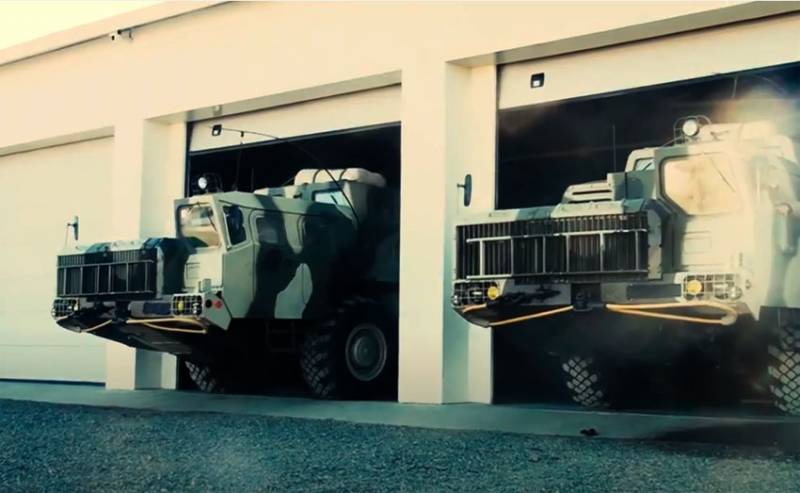 The press secretary of the Armenian Defense Ministry Shushan Stepanyan stated that the Azerbaijani Armed Forces fired at the city of Martuni (Khojavend) in the Nagorno-Karabakh Republic (not to be confused with the village of the same name in the Agjabadi region of Azerbaijan) with cluster munitions from the Smerch MLRS. According to preliminary information, there are civilian casualties as a result of this shelling. The Defense Ministries of Artsakh and Armenia note that in this way Azerbaijan "has shown that it does not observe and is not ready to observe the humanitarian truce."
Meanwhile, the Ministry of Defense of Azerbaijan does not hide the fact that it is carrying out active propaganda work among residents of front-line settlements. Thus, army vehicles with loudspeakers appeared in the Khojavend region.
Local residents were informed about the "victories of Azerbaijani troops and defeats of the enemy" through special audio equipment.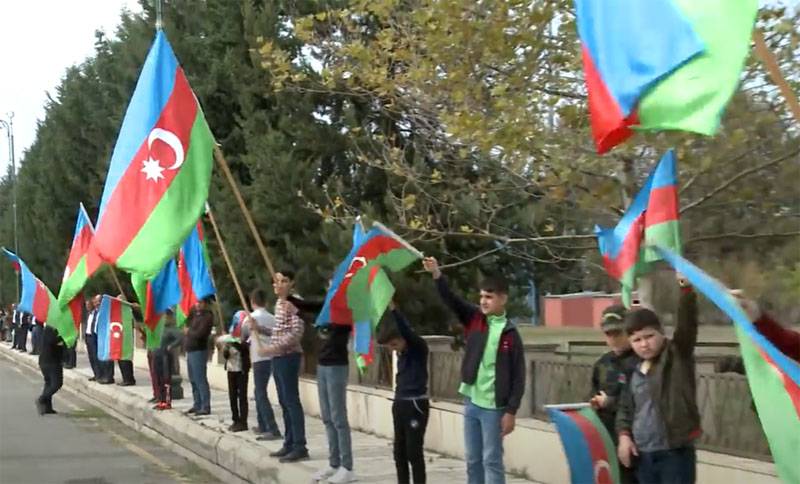 Particular attention is drawn to the fact that the local population, including children, was lined up along the roads before the passage of propaganda vehicles, presenting the state flags of Azerbaijan. The agitation brigades were greeted by local residents with the same type of exclamation, including those that glorify Supreme Commander-in-Chief Ilham Aliyev.
The car with loudspeakers, from which patriotic tirades and bravura marches rushed, was greeted with applause.
On the eve, the President of Azerbaijan and the Prime Minister of Armenia gave an interview to Russian journalist Dmitry Kiselev. Kiselyov asked Aliyev whether it was true that militants, including from Syria, were deployed to the territory of the Republic of Azerbaijan.
Aliyev once again stated that this is not true and that the Azerbaijani army is powerful and self-sufficient for successful operations at the front.
According to the Azerbaijani president, there is no evidence of the presence of foreign fighters in Azerbaijan.
At the same time, Armenian Prime Minister Pashinyan stated that there is enough evidence of this fact, including video materials and data from foreign sources.
It should be reminded that the head of the Foreign Intelligence Service Sergei Naryshkin announced earlier about the transfer of militants to the Nagorno-Karabakh region through Turkey.