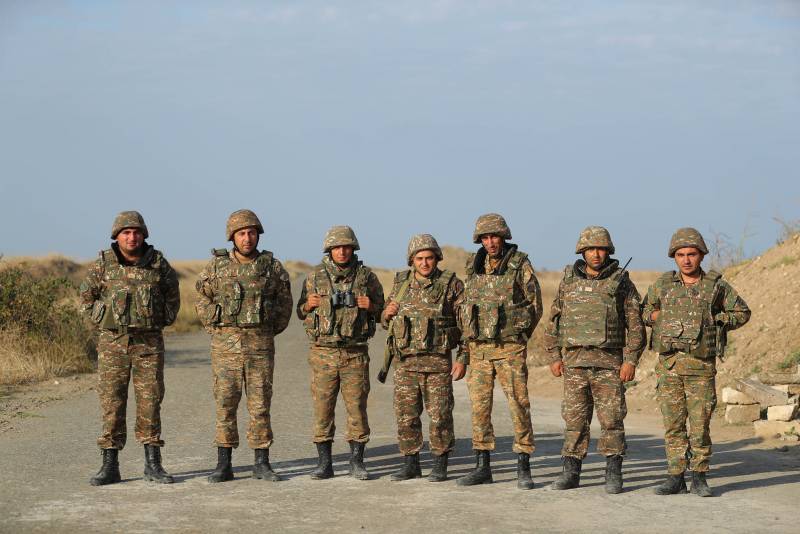 Armenian military personnel
During the armed conflict, the President of the unrecognized Nagorno-Karabakh Republic issued an order to confer a higher rank on the Minister of Defense. On the basis of the order of the NKR President Arayik Harutyunyan, the head of the Artsakh defense department, Major General Jalal Harutyunyan, became Lieutenant General.
It is noteworthy that this information was immediately reflected in their official accounts by the Prime Minister of Armenia Nikol Pashinyan, the press secretary of the Armenian Ministry of Defense Shushan Stepanyan and other officials of the Republic of Armenia.
At the same time, opinions on this matter were divided. In Armenia and NKR themselves, many believe that conferring the rank of lieutenant general on the Artsakh defense minister will raise the morale of the military personnel at the front. Others believe that at the moment the assignment of military ranks is inappropriate - against the background of the most difficult situation at the front.
Meanwhile, the leadership of Azerbaijan reports that recently the troops managed to take control of 8 settlements in Fizuli and Khojavend regions. These are the villages of Karakolu, Karadagli, Khatunbulak, Bulutan, Teke, Tagaser, Melikyanli and Kemertuk (Azerbaijani names).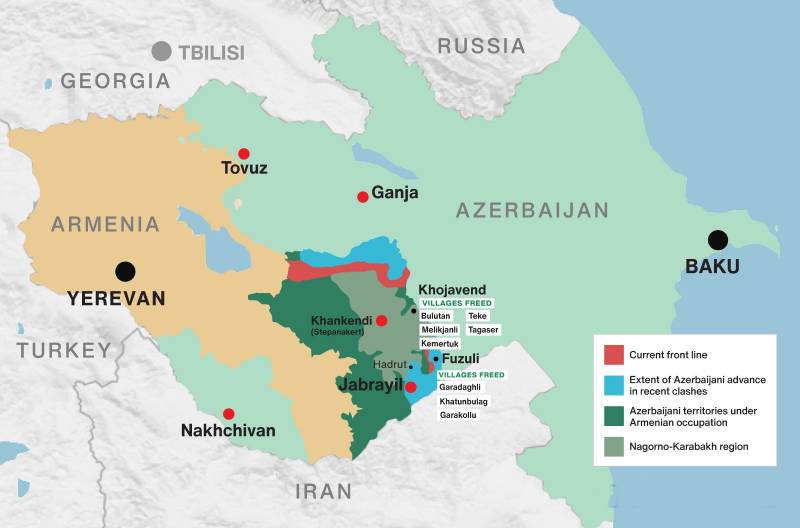 At the same time, military experts assess the situation in the south-eastern direction of the conflict in different ways, engaging in a kind of dispute. Some argue that the Armenian side deliberately surrenders small settlements, luring the enemy into the "cauldron".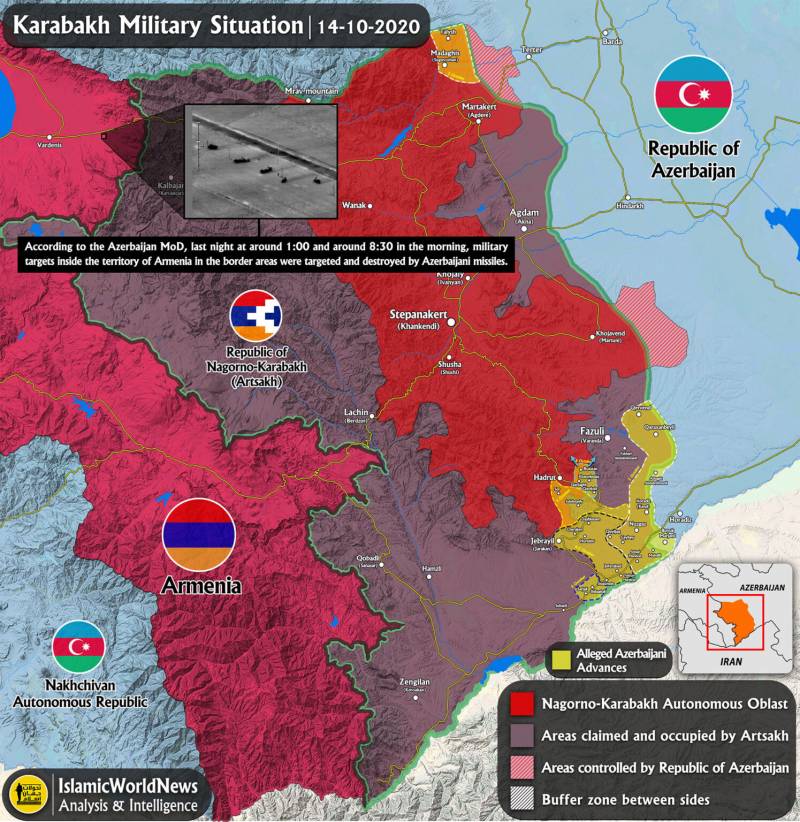 Others oppose, noting that the NKR troops are leaving the territories, simply not being able to withstand the Azerbaijani onslaught, and therefore in the Fizuli region, the NKR group of troops may itself be surrounded. There is also an opinion that the forces that are concentrated in this direction can hardly be called a "group of troops."
This dispute in absentia continues, but so far in the southeastern direction, the Azerbaijani troops have a local advantage.