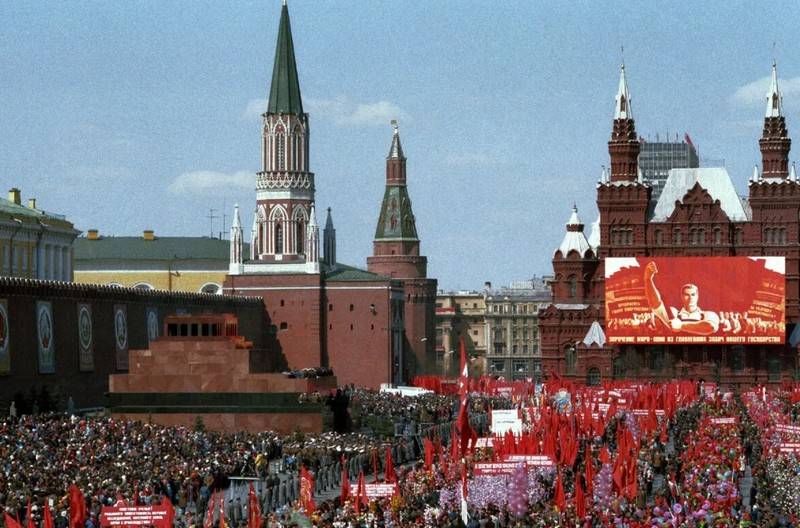 The Soviet Union has not yet disintegrated to the extent that those who prepared this fate for it in 1991 wanted it. The spirit of the first socialist country seems to continue to live. Slobodan Samardzhia writes about this for the Serbian newspaper Politika.
After the collapse of the Soviet Union, some former Soviet republics, now free sovereign states, were swept by a wave of internal and external conflicts: the Orange Revolution in Ukraine, the Rose Revolution in Georgia, the Tulip Revolution in Kyrgyzstan, unrest in Belarus, the war between Armenia and Azerbaijan in Nagorno-Karabakh, conflict between Moldova and the self-proclaimed Transnistrian Republic.
In the author's opinion, the collapse of the USSR caught many by surprise, but it continues today. The former republics suddenly became independent states with their own borders. Some have found a common language in these new circumstances, some have not. Those who are dissatisfied today either revolt against themselves, or are fighting against their friends of yesterday.
After the Soviet Union ceased to exist, many ties remained unbroken. People continued to live next to each other, go to the same job, to the same school, and get together on weekends and holidays. The boundaries drawn between the new states did not always appear in people's heads. To correct this, divide the peoples, and color revolutions and internecine wars were invented.
In general, everything suggests that the Soviet Union has not yet collapsed to the extent that those who had prepared for it this fate wanted it. On the contrary, the spirit of the first socialist country seems to continue to live on. It is distorted, not adapted to new circumstances, but undoubtedly present
- the author is sure.
The West, having collapsed the USSR, was unable to offer a worthy alternative to this state, sums up Slobodan Samardzhia.