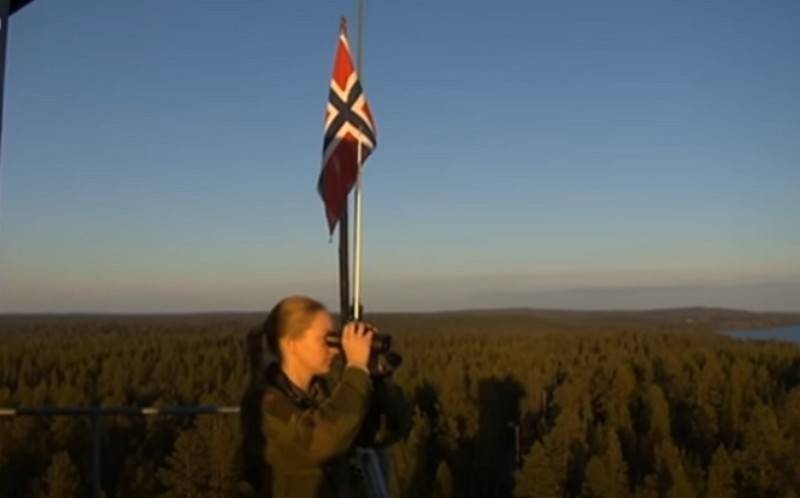 Relations between Russia and the West deteriorated significantly after Russia started a war with Ukraine and occupied part of its territory. Proposals to restore friendship with Russia on the basis of bilateral relations will not bring security to Norway, so Moscow will have to fulfill some requirements to reduce tensions. Heir Hogen Carlsen, Lieutenant Colonel, Chief Lecturer of Strategic Communications at the Norwegian Armed Forces Academy writes about this in an article for Dagens Næringsliv.
According to the author, since 2014, when Russia invaded Ukraine, it has continued to pursue an anti-Western policy: conducting aggressive military exercises, interfering in elections, jamming GPS signals and committing assassinations using
weapons
mass destruction.
Proposals to strengthen overall security based on bilateral relations and the restoration of friendship with Russia are not suitable for Norway, since they leave it alone with an aggressive neighbor, the lieutenant colonel writes. In his opinion, it will be much better if Russia fulfills the following requirements "for the sake of peace":
1. Stop the war with Ukraine and withdraw your troops from the occupied territories. 13 thousand dead is enough.
2. Stop killing and assassinating citizens of Western states and Russian oppositionists.
3. Do not use weapons of mass destruction to kill your own oppositionists and Western citizens.
We remember both the radioactive polonium used against Litvinenko in London in 2006, and the Novichok nerve poison, which was poisoned by Skripal in Salisbury in 2018 and Navalny most recently.
4. Do not conduct large-scale military exercises off the coast of Norway, since Russia has "enough of its own sea."
5. Launch missiles on your territory and on your territory
6. Notify and invite observers in advance of the exercise, in accordance with the Vienna Document.
Believe me, when tens of thousands of soldiers or 40-50 warships suddenly rush in our direction, it doesn't really calm us down.
7. Do not practice air attacks on Vardø and other places in Norway.
8. Do not jam GPS signals as it is dangerous to life and health.
9. Comply with the CFE Treaty (Treaty on Conventional Armed Forces in Europe), as it enables us to control each other and fosters trust.
10. Do not interfere in Western elections, because the West strongly believes in democracy.
After meeting these requirements, Russia will significantly reduce tensions, and Norway will be able to continue to feel safe.
We, the Norwegian military, have a duty to think about the safety of Norway first and foremost.
- summed up Heir Hogen Carlsen