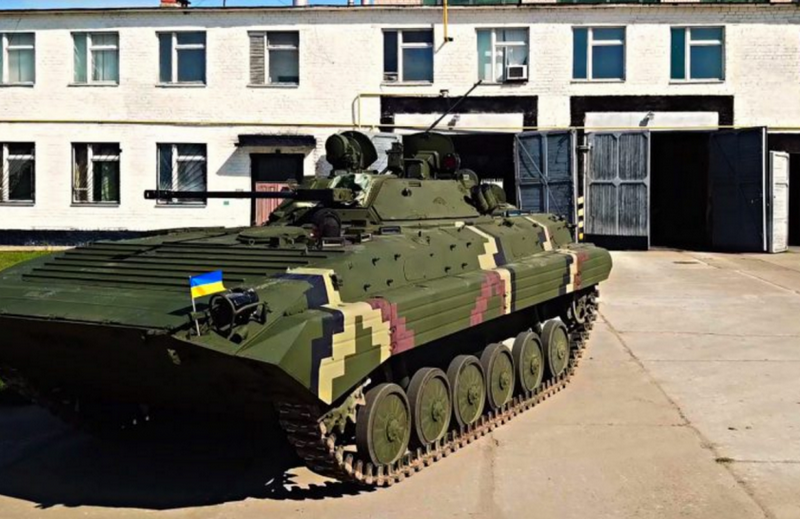 The Armed Forces of Ukraine (AFU) received another batch of restored BMP-2 infantry fighting vehicles. As stated in the press service of the Zhytomyr Armored Plant, the equipment was delivered to the Day of the Defender of Ukraine, celebrated on October 14.
The equipment has undergone routine repairs as part of the state defense order, and it is also said about the modernization of the repaired machines. It is reported that the upgraded machines received modern navigation systems, optical devices and sights of Ukrainian production. Infrared headlights and lighting headlights with modern LED lamps were installed as additional equipment.
The number of BMP-2s transferred to the APU is not reported.
We not only repaired, but also modernized these BMP-2s using the latest navigation aids, optical devices and sights, which allowed us to extend and improve the resource indicators of combat vehicles
- said the director of ZhBTZ Alexey Zhukovets.
Also, the press service of the plant recalled that this month 26 BMP-1AK, seized through the court from a Polish company, which was supposed to supply the Ukrainian Armed Forces two years ago, 93 infantry fighting vehicles, arrived at the enterprise. At present, the ZHBTZ is carrying out a fault detection of the seized equipment, as it came "as it is", and not in the form promised by the Poles.
The plant was tasked with preparing combat vehicles for transfer to the military as soon as possible.
- said in the message of the plant.