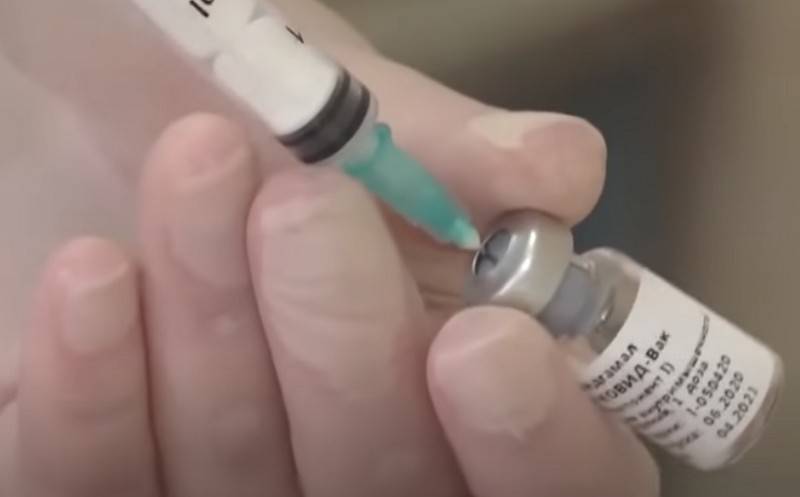 In Ukraine, the conditions for the purchase of the Russian vaccine against coronavirus were named. The conditions for the acquisition were announced by the country's Minister of Health Maxim Stepanov. It is reported by "Strana.ua"
According to Stepanov, Kiev is ready to purchase a vaccine from any manufacturing country, including Russia, if the World Health Organization (WHO) confirms its effectiveness and safety. After receiving evidence of the safety of use, the Ministry of Health of Ukraine is ready to talk about the purchase of any vaccine.
We have a corresponding statement from the Russians that they made the vaccine, but the Ministry of Health does not have any confirmation from international organizations regarding the effectiveness of this vaccine, that it has passed all stages and it is safe.
- he added.
Earlier, Ukrainian Foreign Minister Dmitry Kuleba said that Kiev is refusing the Russian vaccine for coronavirus and will wait for a medicine from manufacturers from the European Union and the United States. The Russian anticoid vaccine was criticized by the chief sanitary doctor of Ukraine Viktor Lyashko.
At the same time, it is reported that Ukrainian officials and politicians are looking for an opportunity to receive a Russian vaccine against coronavirus. Boris Todurov, a cardiac surgeon and director of the heart institute of the Ministry of Health of Ukraine, said that the Russian vaccine is "massively imported" to Ukraine.
Meanwhile, it became known that due to coronavirus infection in Moscow, high school students from Moscow schools are being transferred to distance learning from October 19 to November 1. Elementary students will return to full-time education after the holidays. The corresponding decree was signed by the mayor of the capital Sergei Sobyanin. That is, the Russian vaccine is "imported en masse" to Ukraine, meanwhile, we are told about a miracle cure every day, but schoolchildren and employees of a number of organizations are once again sent to the notorious "remote location".