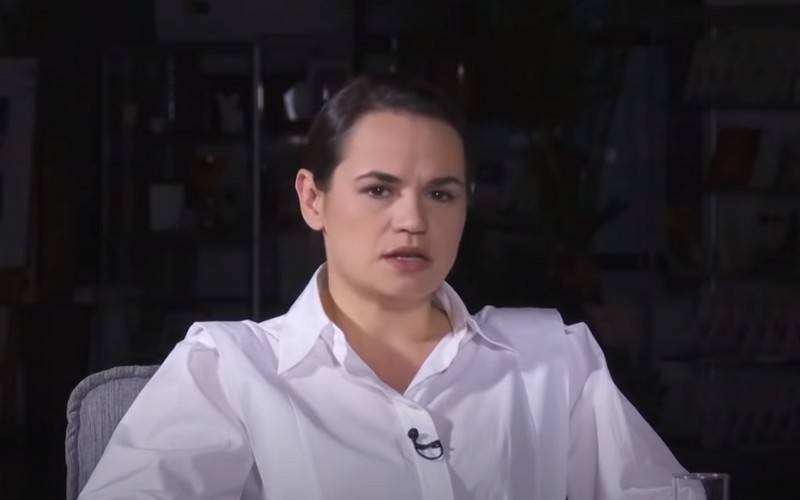 Former presidential candidate of Belarus and head of the Coordination Council of the Belarusian opposition Svetlana Tikhanovskaya received the John McCain Freedom Prize.
The Belarusian opposition was awarded the prize of the International Republican Institute, previously recognized as undesirable in Russia. The awarding ceremony for representatives of the Opposition Coordinating Council was announced in a message from the Institute on Twitter.
According to the report, the John McCain award was received by the ex-presidential candidate Svetlana Tikhanovskaya, opposition leader Maria Kolesnikova, the wife of ex-presidential candidate Valery Tsepkalo Veronika, and also "the people of Belarus. The awarding ceremony took place online.
The International Republican Institute is proud to present the 2020 Freedom Prize to Tikhanovskaya, Kolesnikova, Tsepkalo and the people of Belarus
- said in the message of the institute.
In her response, Tikhanovskaya once again declared the need to "stop the violence" and begin a peaceful transition to "free Belarus."
It should be noted that the International Republican Institute, recognized as undesirable on the territory of Russia, whose director was John McCain, "provides assistance to individual countries in building democracy" and works in close cooperation with the US State Department.
The day before, Tikhanovskaya presented an ultimatum to the incumbent head of state, Alexander Lukashenko. She stated that the opposition was ready for dialogue many times, but the Belarusian authorities ignored this. Therefore, the Belarusian opposition puts forward three demands on Lukashenka and gives him 13 days to fulfill them: Lukashenka must announce his resignation, violence in the streets must stop, all political prisoners must be released.
On October 25th we announce the People's Ultimatum. The regime has 13 days to fulfill three prerequisites
- said Tikhanovskaya.
If the requirements are not met, the whole country "will peacefully take to the streets with a popular ultimatum," on October 26, a strike will begin at all enterprises, blocking roads and a collapse in sales in state stores.