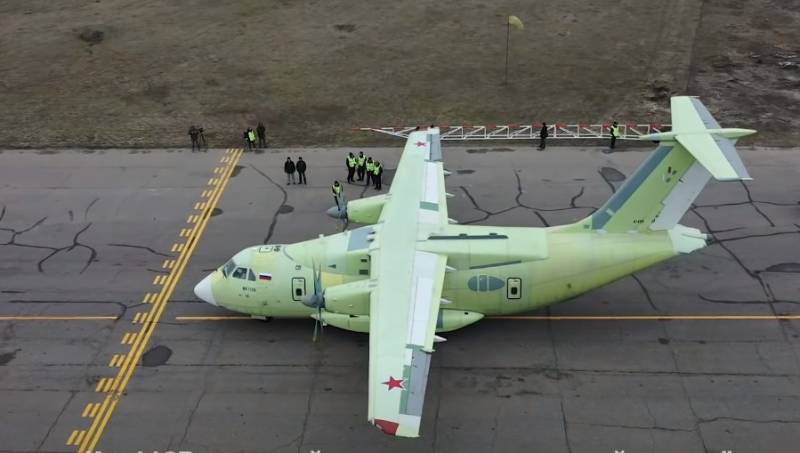 The newest Russian military transport aircraft, the Il-112V, is approaching commissioning. The first production vehicles are to be delivered no later than three years later. At the same time, an increase in the terms of its creation can have an extremely negative effect on the combat potential of the military aviation.
The Il-112V is intended to replace the military heritage of the Antonov Design Bureau in Russia - veterans An-24 and An-26
- indicates the German edition of Flug Revue.
IL-112V is the first military transport aircraft, the development of which began only after the collapse of the Soviet Union.
Time is running out as Soviet predecessors age. Therefore, in Russia, with great hope, the commissioning of a successor is expected
- the newspaper writes, noting that the start of serial deliveries is expected in 2023. At the same time, it is expected to achieve a production rate of 15 vehicles per year, which is planned to be deployed at facilities in Voronezh.
It is indicated that the Il-112V, military tests of which are planned to begin in 2021, will be in demand in foreign markets. There is also its civilian version - Il-112T. Both versions of the aircraft are capable of carrying about five tons of cargo. The aircraft's cargo hold can accommodate 44 fully equipped military personnel.