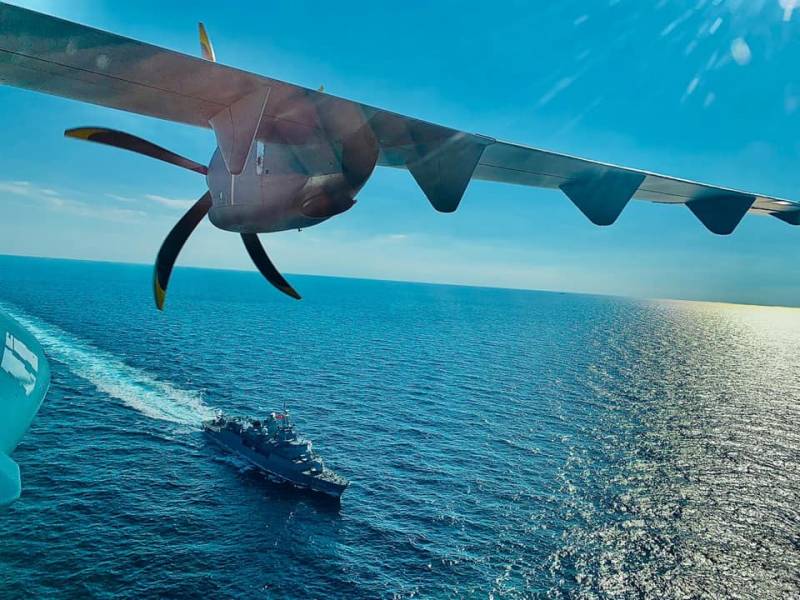 Ukrainian Defense Minister Andriy Taran made a statement that the draft Ukrainian-Turkish military agreement was approved.
According to Taran, this document is planned to be signed during the visit of President Vladimir Zelensky to Turkey. The trip is scheduled for October 15th. Zelensky's visit will last three days.
Andriy Taran said that the Ukrainian-Turkish agreement will create "the necessary legal basis for long-term cooperation between the two countries in the field of defense."
In this cooperation, according to the head of the defense department of Ukraine, more than two dozen "fundamentally new directions" will additionally be present. Taran did not say what specific directions it was.
Meanwhile, Ukrainian experts say that among the areas of cooperation are interaction between the Ukrainian and Turkish navies in the Black Sea, as well as training and advanced training of Ukrainian servicemen at Turkish military bases "according to NATO standards." What Turkish "NATO standards" are meant - training of militants and their transfer to conflict zones?
Ram:
The new treaty will reflect the strategic nature of the partnership and mutual commitment to ensuring peace in the Black Sea-Azov region.
According to the Minister of Defense of Ukraine, such an agreement will help both countries to strengthen "regional security."