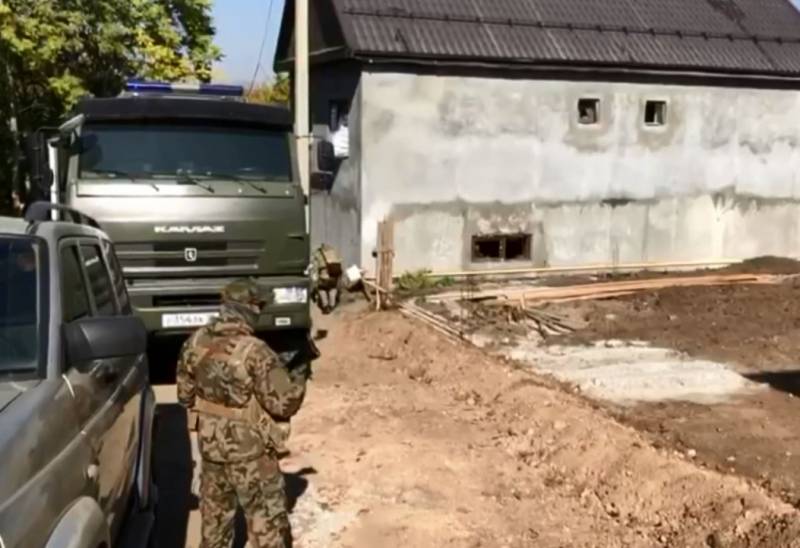 In the capital of Chechnya, three law enforcement officers were killed. This happened during a special operation, during which the security forces liquidated four militants.
This was reported today in the information center of the National Anti-Terrorism Committee (NAC).
Unfortunately, it was not possible to avoid losses among the law enforcement forces; during the shootout, three law enforcement officers were killed
- noted in the message.
According to the NAC, today the special forces of the Russian Guard and the police, conducting operational-search actions, identified a group of radicals in a private house in the Oktyabrsky district of Grozny and decided to conduct an anti-terrorist operation. In response to the offer of law enforcement officers to surrender, the bandits began shooting. As a result of the shootout, four militants and three representatives of the security forces were killed. To analyze the reasons for such high losses on the part of law enforcement officers, full information about the operation is needed. While she's gone.
One of the killed law enforcement officers is a police officer, the other two are National Guardsmen.
The day before, a police outfit was attacked in Dagestan. On the Kavkaz highway near the village of Kulzeb, law enforcement officers tried to stop a car to check documents. But the car did not stop, and they started shooting from it. Opening fire, the police eliminated two militants.