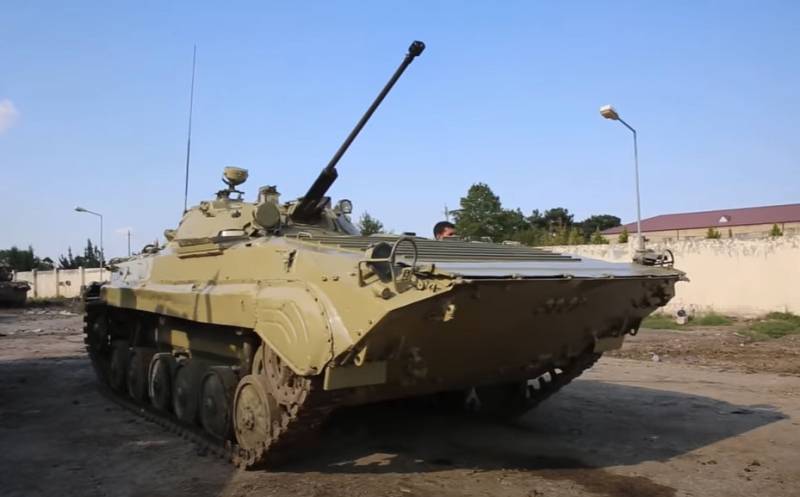 The Polish press comments on the fighting that continues in Nagorno-Karabakh, despite the agreements reached in Moscow on a humanitarian truce.
In particular, it is noted that every day the Azerbaijani side reports on the capture of certain territories under its control, including villages in areas previously under the control of Armenian troops. We are talking about the regions that adjoin the unrecognized Nagorno-Karabakh Republic.
An author in the Polish Defense24 writes that the armed forces of Azerbaijan are more powerful than the armed forces of Armenia and that Azerbaijan has a higher military potential in general. The comparison, as noted, is not in favor of Yerevan.
From the material where the comparison is made, including on military budgets:
According to SIPRI, Armenia's total military spending in 2009-2018 amounted to $ 4,36 billion. The military budget last year amounted to $ 673,3 million. This is about 4,9% of the country's GDP. Azerbaijan's military expenditures in 2019 amounted to $ 1,854 billion, which corresponds to approximately 4% of the republic's air force.
It was additionally noted that the number of the Azerbaijani army exceeds the number of the armies of Armenia and Nagorno-Karabakh.
Information about the reservists with reference to Wojciech Gurecki, analyst at the Center for Oriental Studies in Warsaw:
The number of mobilized reservists in Azerbaijan exceeds 300 thousand, in Armenia and Nagorno-Karabakh - 210 thousand.
In the comments to this material, the reader noted that "the author forgot to mention the militants whom NATO member Turkey transferred to Azerbaijan."
From comments:
Why is there Armenia. With this help, Azerbaijan has a greater potential than Poland.
The Armenian side owes its failures to the training system that has been conducted for it recently according to NATO standards.