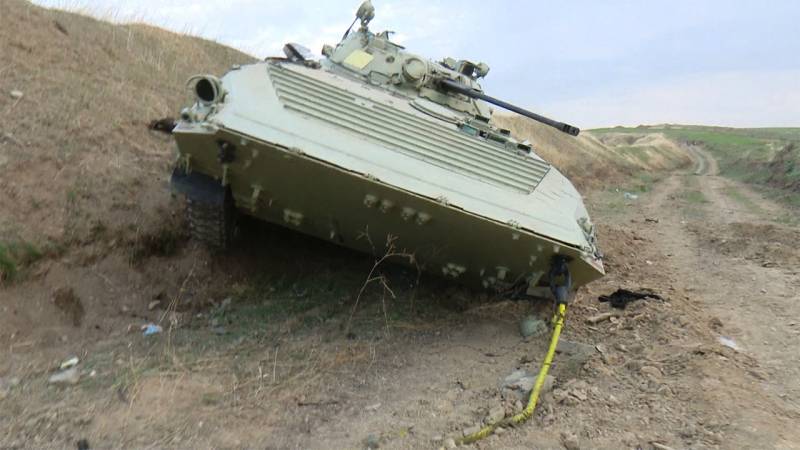 The more experts from different countries speak out about the conflict in Nagorno-Karabakh, the more clearly the only way out of the current situation looms.
If we assume that the Azerbaijani authorities decide to go all the way, then the conflict could turn into an extremely protracted one with a large number of losses on both sides, including civilian casualties. In this case, Azerbaijan, despite the losses, can achieve control over the seven regions occupied by the Armenian forces, as well as the occupation of Stepanakert (the capital of the unrecognized Nagorno-Karabakh Republic).
But what can happen after that?
If from the seven regions and NKR mentioned above, the Armenian civilian population has to flee after the entry of Azerbaijani troops there (and the probability of this is quite high), then Azerbaijan may get a protracted partisan war. In other words, the territorial conflict for Baku may seem resolved in its favor, but this may well lead to new threats for the Republic of Azerbaijan.
Experts from different countries agree that the conflict will not have a solution if events develop purely to the detriment of one of the parties. If the Armenian troops remain in their positions, this is to the detriment of Azerbaijan, and if Azerbaijan takes control of not only seven regions, but also Artsakh, then this is to the detriment of Armenia.
In such a situation, the conflict can be resolved only in the event of a compromise between the parties. And this formula has already been spelled out in international documents signed by both the representatives of Armenia and the representatives of Azerbaijan. The formula is as follows: Armenia transfers the five regions occupied by Azerbaijan to the full control of Azerbaijan, after which Baku recognizes the independence (or at least broad autonomy) of the Nagorno-Karabakh Republic, then Armenia transfers the remaining two regions to the control of Azerbaijan. The only civilized option for resolving the conflict.
However, there is still a strange nuance here. Armenia, appealing to the international community with a request to recognize the independence of the NKR, has not yet done so itself. In this case, the formula under which Azerbaijan "recognizes the independence of Artsakh" before being recognized as such by Yerevan still looks "lame". Thus, for the authorities of Armenia itself, there is only one option: if we follow the path of resolving the conflict, then - to recognize the independence of the NKR and at the same time transfer seven regions adjacent to the NKR under the control of Baku. Otherwise, Yerevan will actually continue to sign for the occupation of Azerbaijani territories and the conduct of hostilities in the territory of the neighboring country.