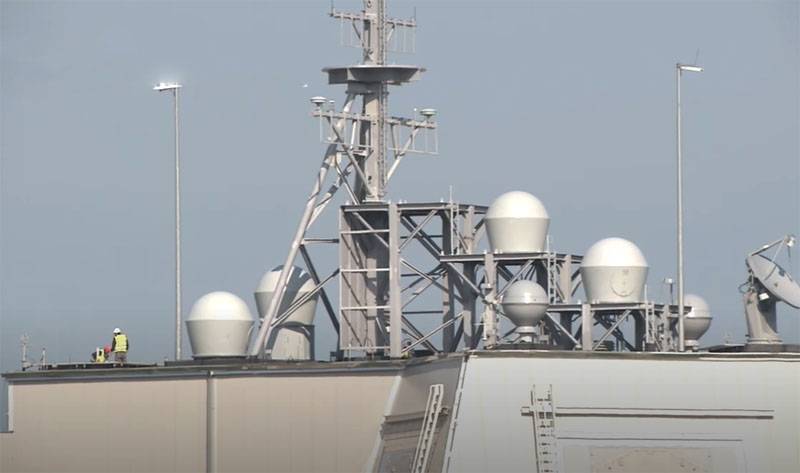 At one time, there was a lot of information and statements in the Russian press and from Russian officials and unofficial persons about the plans and deployment of elements of the US missile defense in Romania and Poland. All measures were taken from the diplomatic arsenal of means of influencing the leaders and politicians of both the NATO bloc and the aforementioned countries, everything was put into action, including ultimatums and direct threats to take retaliatory measures of a military nature in the event of the deployment of American missile defense missiles in Europe. Russia even promised to withdraw from the INF Treaty. And it came out informally by creating a banned cruise missile "Caliber".
Despite assurances from Western leaders that the American missile defense system in Europe is not directed against Russia, President Putin remained unconvinced: American missiles in Romania and Poland pose a threat to Russia's strategic security and threaten its nuclear missile shield. Iskander missile systems were deployed in the Kaliningrad region, capable of striking American systems and other targets in Europe.
In spite of everything, Romania in 2016 placed on its territory a stationary missile defense system Aegis Ashore with American interceptors of RIM-161 Standard Missile 3 (SM-3) missiles. In total, since 2015, 3 batteries of 8 SM-3 Block IB missiles have been deployed at the Deveselu military base.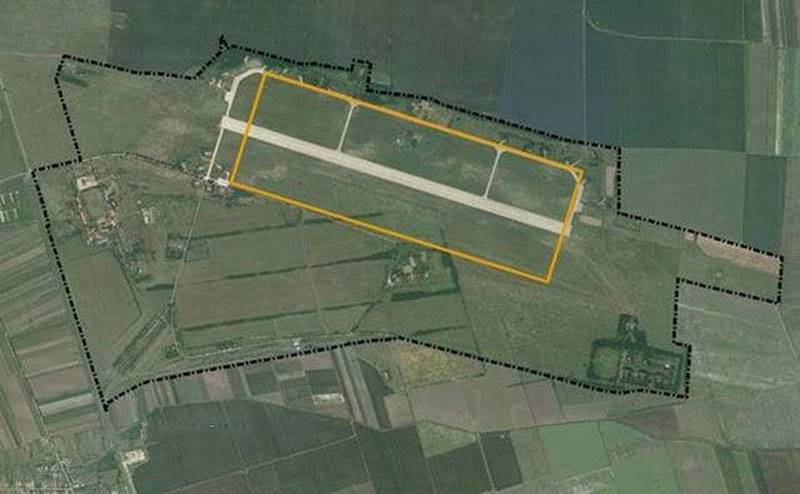 These complexes are designed to intercept intercontinental ballistic missiles and warheads at transatmospheric altitudes and at long range. The exact characteristics of the complexes are classified. But judging by what is in open sources, then, for example, Block IIA modifications have a maximum range of 2500 km, and an altitude of up to 1500 km. Rocket speed up to 5 km / sec. In theory, this makes it possible to hit ICBMs on a collision course, which is what these missiles are intended for. It is also stated that the missiles located in Romania can also hit maneuvering targets. Tests have confirmed this, although there have been mistakes. But catching up will not work.
Last year, the complex underwent technical work and modernization. Obviously, in order to increase the combat effectiveness of missiles in terms of range, the probability of intercepting ICBMs, and determining false targets. What appeared there after modernization, only Americans know. But we can assume that new SM-3 Block IIB missiles have appeared with improved characteristics in all parameters. For the period of work, THAAD missile defense systems were deployed to Romania. This is a complex of territorial missile defense. It is designed for high-altitude interception of medium and short-range missiles, but not ICBMs. And even against our OTC "Iskander" TNAAD is considered ineffective
weapons
... So their placement is a temporary measure. But the rapid transfer from the US territory and the deployment of this complex showed that, if necessary, the missile defense system in the European theater of operations can be very quickly strengthened.
Poland is working on the preparation of infrastructure for the deployment of elements of the American theater missile defense, similar to those deployed in Romania.
The total number of missiles deployed in Europe is still only 24 in Romania, and one cannot speak of a serious threat to Russia. I don't think that this missile defense was originally intended against Russian missiles. But today is meant. After all, it should be borne in mind that, in addition to ground complexes, the same missile defense systems are located on ships. There are more than 30 destroyers alone. Plus URO cruisers. And this is already hundreds of missiles.
According to the official statements of American politicians and the military, the NATO leadership at the time of the decision, the purpose of the deployed missile defense systems, or, as the Americans themselves call them, missile defense position areas, is to repel possible missile strikes from Iran and North Korea both in Europe and by the USA itself. It didn't exist then, but in the future, according to the Americans, these countries could have ballistic missiles of the required range. And they, I must admit, looked into the water: the DPRK, according to various sources, already has such a rocket, and even in a mobile version on an 11-axle chassis, and it was shown at a military parade in Pyongyang that took place the other day. Iran may well have, given the friendship and military-technical cooperation of the two countries and their common anti-American vector in foreign policy, and missiles and nuclear weapons, which Kim Jong-un already has. So the once purely hypothetical threats have come true.
In connection with the emergence of Russia and its deployment of medium-range cruise and ballistic missiles in the Kaliningrad region and, most likely, in Belarus, given the current rapprochement with Lukashenka and his anti-NATO rhetoric after the last elections, it is easy to assume that missile defense systems in combination with air defense systems The Patriots, which Poland intends to purchase and deploy at home, can also be used to repel Russian missile attacks from both directions. The statements of the Polish leadership say the same thing.
And in view of the continuing deterioration of relations between the West and the United States, the predictions and indignation of Russian politicians, military and experts regarding the fact that American missile defense systems in Romania and Poland can be used to combat Russian missiles, both medium-range and intercontinental, are coming true. Moreover, President Trump in January 2019, presenting an updated strategy for the development of the US missile defense system, said that "the latest Russian developments challenge the existing defense systems" of America and called Russia a rival along with China, Iran and the DPRK. And he spoke about the need to create means of intercepting enemy missiles, and, therefore, ours too, "at all stages of flight." But even today's technical characteristics of missiles and systems make it possible to do this.
Difficulties can be with the defeat of hypersonic missiles. But progress does not stand still, new modifications or completely different missiles will be created that will allow hitting new hypersonic missiles. By the way. Trump recently again boasted of the military-industrial complex's successes in building a very fast rocket. Too little time to react in case of impact? They will deliver a preemptive strike in the event of a threat and disable our electronic warfare, reconnaissance and target designation and communications systems. And create their own, appropriate and capable of opposing ours. Plus, the United States already has a deeply echeloned missile defense system capable of hitting any targets at any height and range. To facilitate tasks, they bring their complexes closer to our strike assets.
It is not excluded that these missile defense facilities can be used to neutralize our missile defense system in the Moscow region as a cover for their missiles in the event of a strike on Russia.
A separate topic, but our people are talking a lot about it: under the cover of deploying its defenses against missiles, the United States can deploy Tomahawk-class cruise missiles. Universal vertical launchers Mk 41 can do this. And the missile defense systems themselves serve as a cover for cruise missiles from a possible strike on them. But I think the circuit is too complicated for such a scenario. Today, after the US withdrawn from the INF Treaty and the restrictions associated with it, the Americans can simply deploy the same Tomahawks, or any other missiles, completely openly, without hiding or disguising them as missile defense missiles. In addition, they have a large arsenal of these "Tomahawks" on ships that are regularly present in the Black and other seas in the immediate vicinity of our borders. One Arley Burke-class destroyer can carry up to 90 cruise missiles. The only problem is obtaining permission for this from the leadership of the countries where they would like to have their missile bases.
And the opinion, objections and fears of Russia in this case do not interest them. Although on the eve of Trump announced his readiness to sign a new agreement with Russia on a certain nuclear deal. He has not politics, but solid deals. Perhaps, as part of the negotiations on this deal, negotiations are underway regarding the American missile defense system in Poland and Romania. But my forecast on this score is that the United States will not make any concessions. So these two missile defense areas will be fully completed and equipped with the necessary equipment and weapons. And their ability to intercept targets will only increase constantly.
Moreover, I do not exclude the appearance of a third missile defense position area. I think it will be deployed in Norway. Just near the main bases of our Northern
fleet
- and thus they will try to deprive him of the opportunity to strike with missiles of our SSBNs directly "from the pier."